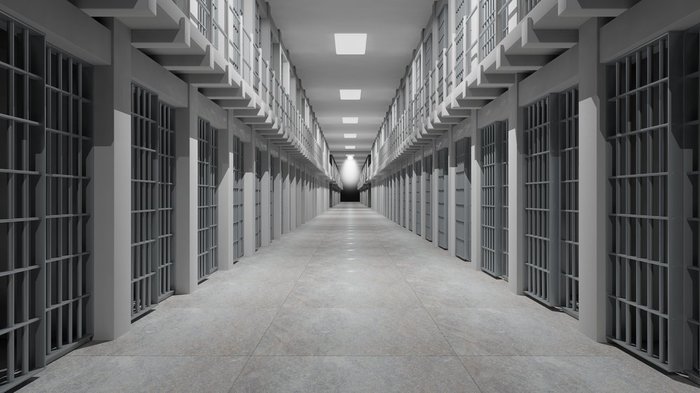 MADISON COUNTY, Miss. — An Oregon man was sentenced to an 8-year-prison term on Oct. 15 in Mississippi for drug trafficking, according to the Mississippi-Clarion Ledger.
Forty-six-year-old musician Patrick Beadle was convicted in July after a traffic stop revealed the Jamaican-born Beadle had 2.89 pounds of marijuana in his vehicle. Beadle says that he was not trafficking drugs and was targeted because of his skin color and dreadlocks.
The musician had been visiting his son in Ohio and was driving through Mississippi to experience the historic musical culture of the state before going back to Oregon, where he legally purchased the marijuana. Oregon has legal recreational marijuana, but Beadle has a medical marijuana card from the state and uses cannabis medicinally for chronic pain. The musician played basketball in college and has worn-out cartilage in both of his knees.
Beadle was pulled over on I-55 in March of 2017 after police said he crossed over a painted fog line on the side of the highway just after he entered Madison County. The musician denies the allegation and said that he did not cross the line and was only stopped because he had out of state license plates, dreadlocks, and dark skin.
Beadle is a first-time offender and was not found with any drug paraphernalia which would suggest he was a drug trafficker, nor was he found with large sums of cash. There was also no scale found, another indication of drug trafficking. Prosecutors conceded that there was no evidence that Beadle was a drug trafficker, yet he was still charged with drug trafficking instead of simple marijuana possession.
His trial lawyer Randy Harris said that Beadle is not the typical defendant accused of drug trafficking and added, "He is not a drug dealer." His mother begged the judge not to put her son in prison and noted that Jamaicans traditionally use marijuana for many uses including pain and religious cleansing.
Mississippi has not legalized marijuana and all attempts to do so have been unsuccessful so far. A ballot measure was proposed for the November election but the needed signatures were not submitted in time. Washington D.C. and 30 states have legalized marijuana.
Reefer Madness
The ACLU says that the 8-year sentence is "inexcusable," and has filed a lawsuit against the Madison County police department for racial discrimination. Black people are arrested for marijuana possession up to 15 times the rate of Caucasians.
The organization is also suing the state of Mississippi and the police department for stopping and searching African-Americans at a high rate compared to Caucasians. That case is still pending in a Jackson federal court.
Madison County Circuit Judge William Chapman, (who said last month, "Why shouldn't I send this defendant as a first-time offender for simple possession?") ultimately decided that he could not give a sentence for simple marijuana possession since Beadle was convicted for drug trafficking and not simple possession.
The judge added that per law Beadle was ineligible for parole and will serve every day of his sentence. The maximum sentence for drug trafficking is 40 years in prison.
The ACLU believes that Beadle was given the lengthy sentence because of the color of his skin and tweeted, "This is inexcusable: A Black musician was just sentenced to 8 years in prison in Mississippi for having marijuana legally obtained in Oregon. He was stopped for a traffic violation by a police department we have sued for racial bias."
Cynthia Stewart is Beadle's lawyer and says that she will appeal the sentence.