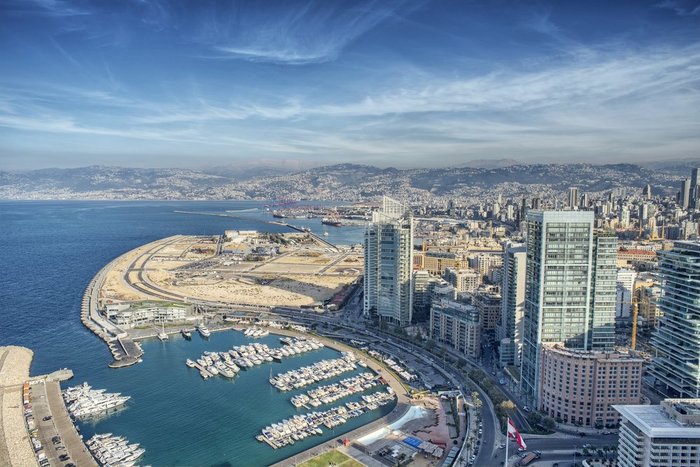 BEIRUT, Lebanon – Global consulting giant McKinsey & Co has provided top trade officials and political leaders with a road map to revitalizing Lebanon's economy. Among documents presented to President Michel Aoun, Trade Minister Raed Khoury, and Prime Minister-designate Saad Hariri, McKinsey & Co. recommended the officials legalize medical marijuana in Lebanon.
In so doing, Lebanon could penetrate the global medical cannabis trade and compete with Canada, which legalized marijuana in June, in exporting grown cannabis.
Lebanon is the third most indebted country in the world, according to Bloomberg, with public debt standing equal to 150 percent of the current economic output. Trade Minister Raed Khoury enlisted the help of McKinsey & Co. in January 2018, seeking aid in bringing industry and investment to Lebanon, supporting economic growth.
The implementation of recommendations to legalize medical marijuana in Lebanon comes as the country seeks a total of $11 billion in grants and loans from 40+ independent nations. The grants are released dependent upon economic growth, output, and broader goals to reduce corruption and increase stability in the region.
Reading from a summary of the report, Khoury said in an interview, "They are all interrelated."
Legalizing Medical Marijuana in Lebanon Could Generate A Billion or More
In 2016, Lebanon was rated among the largest producers of hashish in the world by the United Nations Office on Drugs and Crime. Marijuana in Lebanon is commonly grown in secret, and is often traced to the eastern Bekaa Valley, which is dominated by Hezbollah – a militant political faction. These grows continue despite government campaigns to disrupt and destroy its cultivation.
According to the Guardian, the Bekaa Valley, where much of Lebanon's illicit cannabis is grown, is known as a "no-go" zone. Wealthy, armed, and well-connected clans control cannabis production in the region – and they will protect the space with their lives.
Trade Minister Khoury is optimistic. "The quality we have is one of the best in the world," he said in an interview. Lebanon could legalize the production and export the medically-used drug, setting up what could become a one-billion-dollar industry in the country.
Legalizing the growth and export of medical cannabis is one of two agricultural solutions McKinsey & Co. offered Lebanon. The other? Increase the production of avocados.
The country hopes to reduce unemployment to 10 percent from 20 percent within five to seven years. During this period, the government is seeking GDP to grow at 6 percent annually. Arcview Market Research, a market research and investment platform in the cannabis industry, predicts worldwide money spent on legal cannabis to hit $32 billion by 2022, including both medical and recreational sales.
Yet instability and corruption among regional and political instabilities may stand as a barrier to the proposed growth plan in Lebanon.
When asked, Sami Nader, head of the Levant Institute for Strategic Studies in Beirut, commented "The effort is laudable…anything that touches the economy will need political consensus in Lebanon because we don't have a functioning democracy."
The Lebanese Parliament is segmented and politically divisive, and only time will tell if an agreement can be made with regard to medical marijuana in Lebanon. As Khoury stated in an interview, "[without change] we will have major economic turmoil."