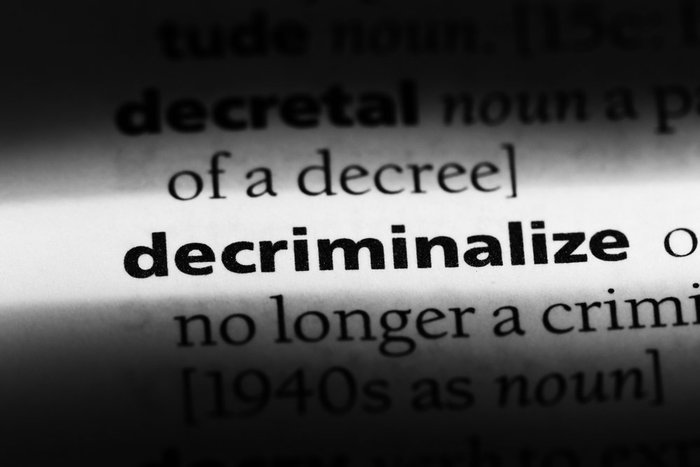 WASHINGTON — Sen. Chuck Schumer (D-N.Y.) has formally introduced a marijuana decriminalization bill. The Senate Minority Leader first publicly announced his support for decriminalizing marijuana back in April.  
The Marijuana Freedom and Opportunity Act would remove marijuana from the Controlled Substances Act's list of scheduled narcotics, which would not legalize marijuana but would decriminalize the drug on the federal level.  
The legislation would not prevent law enforcement from prosecuting drug traffickers moving marijuana between legal and non-legal marijuana states and would preserve federal authority regarding advertisement of the drug to ensure child safety. The federal government would retain the authority to regulate marijuana advertising as it does for tobacco.  
The marijuana decriminalization bill includes a provision that would expunge or seal the records of people convicted of marijuana possession and would grant funding for women and minorities to join the legal marijuana industry. People of color are disproportionately arrested for marijuana possession and the bill attempts to make amends to marginalized communities.  
The ACLU reports Black people are nearly four times as likely to be arrested for marijuana. The New York Times reported that police in Manhattan arrested Black people at 15 times the rate of Caucasians for weed, prompting Brooklyn and Manhattan DA's to announce that they will no longer prosecute petty pot crimes in an effort to combat racism by the NYPD.  
The new legislation allots $100 million to the Department of Justice to implement the expungement program over a five-year period. 
Marijuana Decriminalization: The Time is Now
Schumer released a statement saying that the marijuana decriminalization bill gives the states the right to decide marijuana legalization, adding that "the time to decriminalize marijuana is now." He went on to say that the legislation is "simply the right thing to do," and that it was long overdue.  
Schumer's bill would also authorize $250 million for federal agencies to invest in highway safety research over a five-year period and to create technology that accurately measures THC for DUI stops.  
The legislation would also allot $500 million to the Secretary of Health and Human Services, National Institutes of Health, and the Food and Drug Administration to conduct research that will study the effects of marijuana.
Political director of NORML Justin Strekal said that the new legislation is a welcomed change from liberals.
"This bill is a welcomed shift of policy from Democratic party leadership," he said. Strekal went on to say that the majority of Americans support legalizing marijuana and that the time has come for ending the federal prohibition on marijuana.  
Strekal also noted that millions of people have suffered lifelong collateral damage from prohibition because having a criminal record made finding an adequate job, housing, or education inaccessible.  
A poll conducted by the Pew Research Center found that at least 61 percent of Americans support legalizing marijuana, with nearly 70 percent of Democrats in favor of legal weed.  
The Marijuana Freedom and Opportunity Act is cosponsored by Senator Bernie Sanders (I-VT), Sen. Tammy Duckworth (D-IL), and Sen. Tim Kaine (D-VA). Sanders has also cosponsored another bill that aims to end the prohibition on marijuana.  
The Marijuana Justice Act was introduced by Sen. Cory Booker (D-NJ) in 2017 and would also remove marijuana from the federal list of controlled substances. The legislation would also penalize states that continue to criminalize marijuana and people of color by withholding federal funding.  
Sen. Schumer introduced the marijuana decimalization bill on the Senate floor Wednesday and said that he is hopeful that a bipartisan Congress will support the legislation.