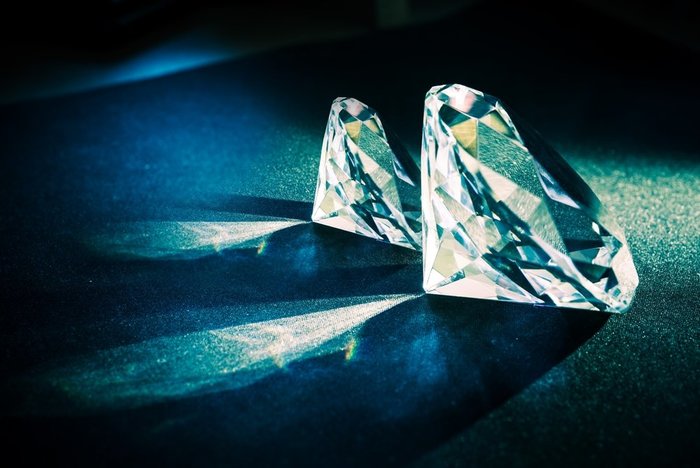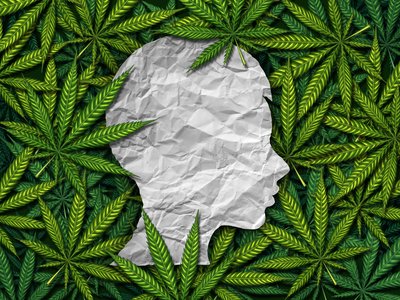 Only in America could a tale like that of the so-called "Kid Cannabis," actually happen. Nate Norman, a.k.a. "Kid Cannabis," was a shy, withdrawn, oafish, portly high school dropout who stumbled into building a drug empire based in a small Idaho town in the early 2000s.
Smuggling drugs across international borders is certainly nothing new. Those with experience in such endeavors have tried it all. They have buried their stashes in semi-trucks under their heavy loads for concealment, or hidden drugs in horse trailers, busses, and mobile homes driven by gray-haired grandparents. They have flown small planes that dropped the loads at predetermined locations without landing. They have kayaked down remote, backwoods rivers with their drugs, hidden them in yachts and sailboats to avoid law enforcement, and even dug tunnels that went from one country to another.
So how did an uneducated, slovenly pizza delivery man outsmart the law to amass an estimated $38-million weed empire? Norman reportedly moved and sold as much as seven tons of marijuana over the course of several months to become one of the largest dealers in the region.
Testing the Waters
Initially, Kid Cannabis and a friend, later identified as Topher Clark, decided to test whether they could trek through several miles of dense woods in order to carry drugs from Canada to the U.S. Really, it was just walking through the woods. How low tech can you get?
But oops, it actually worked! Norman and Clark then donned camouflage gear and simply carried their first supply (a pound of weed) safety through the woods to the U.S. They thought to themselves, "Damn, that worked. Let's keep this up." Shortly afterwards, the small city of Coeur d'Alene, Idaho, a beautiful but lackluster resort town with a population of roughly 51,000, was becoming awash in marijuana. But like many inexperienced criminals, they couldn't keep their mouths shut. It quickly became a widely open secret. I'm sure you see where this is headed.
While the local police department admitted to being aware of Norman's activities, they were too immersed in dealing with a meth epidemic to be bothered with kids smoking weed.
Once Norman and Clark realized that they were onto something, they decided to grow their operation; but they lacked money. Clark would refurbish an old beat-up boat and sell it for $1,500. That was enough to head back to Canada and bring back their first shipment. They bought the product, trekked through seven miles of dense forest, worrying about grizzlies and mountain lions, and arrived back with their load, which sold in a day.
Building a Business
Now it was time to strategize. They developed a scheme where Clark would serve as the primary runner. They bought two-way radios in order to communicate. Demand grew exponentially and in order to keep up, the two began to recruit friends. The first was a guy by the name of Ben Scozzaro, or "Scuzz." They also brought on a 19-year-old from Alaska named Tim Hunt, a good friend of Scuzz's, Rhett Mayer, who reportedly never even smoked marijuana, and another kid by the name of Dustin Lauer.
Clark, a.k.a. Topher, was the lead runner and would be paid $1,000 for each trip. He was also charged with securing new recruits. He made sure they had the best gear possible, from night-vision goggles and boots to a spray that allegedly would shield them from heat sensors. The new recruits, called runners, would cross the Canadian border in groups, carrying large hockey bags stuffed with as much as half a million dollars. They'd meet with contacts on an abandoned road and make the deal. Back in the states, a truck would meet them to pick up the product. The group would spend the rest of the night in the woods and arrange to be picked up in the early morning.
In the Lap of Luxury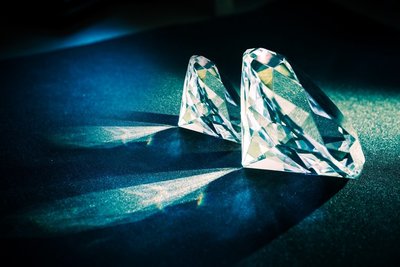 Here's when the wheels first began to come off the bus. Like any foolish, uneducated, bone-headed crooks, they started spending money like Rockefeller. They bought new, flashy jewelry, four-wheelers, plasma televisions, and jet skis, and started throwing extravagant parties. Kid Cannabis bought a new Cadillac Escalade for $40,000 cash. It was hard for anyone to miss their sudden increase in cash flow.
In the beginning, they all lived at home with their parents. Instantly, they were leasing vast homes on the lakefront. Kid Cannabis' place alone had eight bedrooms. Clearly this behavior would ultimately result in problems. The town of Coeur d'Alene is the kind of place where everybody knows everybody else's business. Here these kids were, moving hundreds of pounds of marijuana, making millions and spending money like crazy. They appeared to be completely oblivious to the fact that people were noticing them and the consequences that would inevitably ensue.
The real turn occurred when Norman began to experience a personality change. He'd gone from that shy, withdrawn, dumpy kid to being disrespectful, loud, and cocky. The cocaine he started using didn't help the situation, because now he was paranoid. He bought powerful assault rifles and felt that no one could touch him.
He developed the ideal gangsta, drug-dealer persona. Bouncing around town on 24-inch rims, draped in diamonds, blasting hardcore rap; people started to become afraid of him. The money gave him all the power he thought he needed. He even started to dress in urban gear, which was a complete departure. Convinced that he was now a rapper, he began trying to talk like them, and would even freestyle in the car.
But all the bling soon began to encourage competition. One night, the crew ran into another smuggler by the name of Brendan Butler. Butler was a short, slight, 20-year-old Korean kid who people called "Wang." Butler pulled a gun on the crew, demanded they hand over the product, and shot at them as they ran off. Once they made it back safely, Clark threw a big birthday party at the lakehouse. Butler, who lived across the lake, became incensed and burst into the party wearing a mask and shooting in the air. Clark grabbed a gun and a brief shootout occurred before Butler jumped in his car and drove off.
Take a Hit
Soon thereafter, Butler hired a guy named Giovanni Mendiola as so-called muscle. Butler instructed Mendiola to rob and kill both Norman and Clark. Mendiola agreed to do the job for $100,000. He later picked up his brother, Eddie Mendiola, and two other goons and headed to a local retail store to pick up supplies. They bought assault rifles, semiautomatic handguns, a .357 Magnum, among others. They also picked boots, gloves, knives, jackets, and a tarp so they could properly dispose of the bodies.
Allegedly, when the gangsters met Butler at a remote location where they were instructed to get rid of Norman and Clark's bodies, something went terribly wrong. Apparently, the men became angry with Butler's fake, wannabe-gangsta attitude. In the police account, they began to argue over money when Mendiola began choking Butler to death. He then slit Bulter's throat several times. They left the body in the woods and continued to Butler's safehouses and confiscated more than 60 pounds of marijuana.
Once the news of Butler's murder broke, Norman and his crew decided it was time to either cease operations or get out of town. Norman had previously rented a large home in San Diego and was planning to flee to California. The group decided that it was time to go. They met at Hunt's home and planned to leave early the next morning. Because they continued to get stoned, they were not packed on time, which pushed their departure time back by several hours.
Unbeknownst to the teenagers, Hunt's house was under surveillance by the police. Once the cops spotted a U-Haul, they moved in on the crew. They seized a treasure trove of guns, cash, marijuana, and computers. Working with the FBI, the police made 14 arrests, including Norman, Clark, Scuzz, Rhett, Hunt, and Norman's girlfriend, Buffy. They were charged with moving seven tons of product, worth an estimated $38 million.
Up in Smoke
Once the trials began in 2004, Norman was described as the "kingpin" of the drug operation. Both Scuzz and Clark got 30 months; the others were sentenced to anywhere from 30-46 months behind bars. Norman pleaded guilty to five counts against him and was sentenced to 12 years in jail. Mendiola pleaded guilty to the murder of Butler and was sentenced to life in prison.
Throughout the entire episode, the boys rarely showed any signs of remorse. During a jailhouse interview with the Spokane Spokesman-Review, Norman was smiling and his body language seemed to suggest that he looked upon it as a fun adventure.
When asked by an interviewer whether he regretted any of it, Scuzz's immediate response was, "Fuck no! I partied my ass off, smoked a lot of weed, we had many beautiful women. I had a blast."
America is famously called the land of opportunity. That distinction swings both ways and holds true for legal and illegal activities alike. For young people searching for confidence and self-assurance, it might be wise to seek out groups of people who share your similar interests; outside of becoming a drug dealer, that is. The kids in this true story have all since been released from jail and are leading "happy lives." However, they will deal with the stigma of being a convicted felon for the rest of their lives.
Article by: Alfonzo Porter