Illinois to Approve Widely-supported Pot For Pills Bill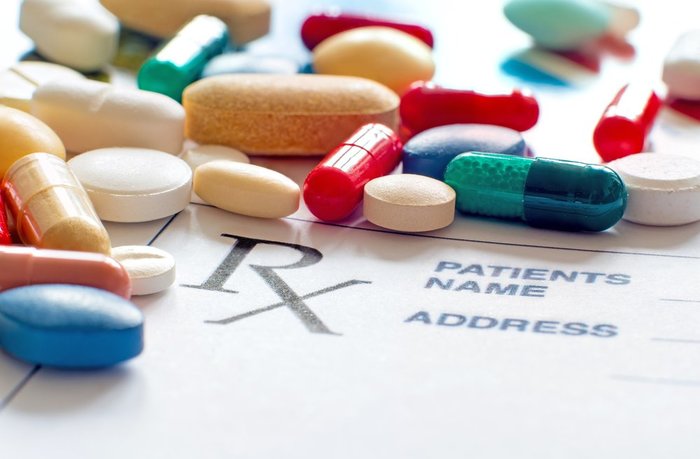 SPRINGFIELD, Ill. — The Chicago Tribune reported June 5 that The Illinois General Assembly has voted to pass a measure that would allow individuals to substitute pills for pot. Called the Alternatives to Opiods Act, individuals — with a recommendation from their physicians — will be able to consume marijuana in place of prescription painkillers. The state Legislature also approved a bill that would allow Illinois to cultivate and process industrial hemp.
The Alternatives to Opioids Act, also known as the "pot for pills bill" would also eliminate the background checks and fingerprinting associated with the state's medical marijuana pilot program, which would allow medical consumers with a doctor's order to immediately access the medicine at a local marijuana dispensary.
Currently, it's a long and arduous process to obtain medical marijuana in Illinois. The state's current medical marijuana pilot program requires an individual's fingerprint and criminal background check. Then, the medical consumer must apply for the Medical Cannabis Registry Program with the Illinois Department of Public Health, a lengthy process that generally takes between six weeks and several months for approval. Officials from the Illinois Department of Public Health support the bill and say the background checks slow down their ability to process applications.
Sen. Don Harmon (D-Oak Park) sponsored the bill and says marijuana is an effective alternative to prescription drugs. The senator said he was particularly impressed by medical consumers testifying they had successfully reduced or eliminated opioid prescription drugs, such as Vicodin, by swapping doses with weed. Many veterans also use the drug to treat PTSD and opioid addiction.
"Opioids Kill People, and Marijuana Does Not" 
The senator also noted opioid addiction and safety as good reasons for the bill.
"We know that medical cannabis is a safe alternative treatment for the same conditions for which opioids are prescribed," Harmon said. "This legislation aims to stop dependence before it begins by providing an immediate alternative."
The Illinois Department of Public Health reported 2,278 people in the state overdosed from drugs in 2016. At least 80 percent of those deaths were opioid-related.
The legislation would also expand the state's medical marijuana program, which began in 2015 and expires in 2020. At least 8 million people in Illinois have prescriptions for opioids, but only 37,000 people in the state have permission to use medical marijuana. At least 115 people die every day from opioid overdoses, and 80 percent of heroin users began by taking prescription opioids, according to the National Institute on Drug Abuse.
The prescription painkiller fentanyl is up to 100 times more lethal than heroin and is blamed for contributing to the rise in opioid deaths. The manufacturer of the drug, Insys Manufacturing, was charged with bribery, fraud, and racketeering by the federal government for paying physicians millions to prescribe the deadly drug to consumers.
The Centers for Disease Control and Prevention reports nearly half a million people have died of opioid overdoses since 2000, but no one has ever died from a marijuana overdose.
"The only two things I know for certain is, opioids kill people, and marijuana does not," said Harmon.
Pot for Pills Goes to the Governor
The bill will now go to the governor's desk to be signed. Gov. Bruce Rauner (R) has been opposed to expanding the state's medical marijuana program and did not provide comment regarding the bipartisan "pot for pills bill".
The governor is up for re-election and is being challenged by billionaire J.B. Pritzker (D), who supports legalizing recreational marijuana in Illinois, which Gov. Rauner opposes. It is expected Rauner will sign the medical marijuana bill to remain competitive for the November gubernatorial election. The Illinois Department of Public Health's support of the bill is also expected to influence Gov. Rauner.
The Alternatives to Opioids Act would also allow individuals who have previously been convicted of a crime to access medical marijuana legally.