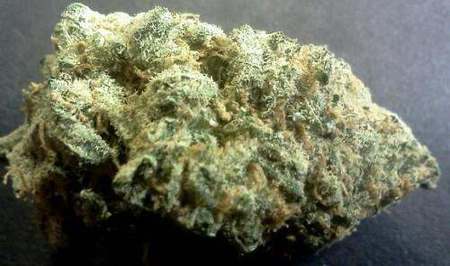 LSD Strain
Indica Hybrid
Mazar x Skunk #1
24.0% THC

1.3% CBD

0.01% CBN
Medical

PAIN

ANXIETY

INSOMNIA
Flavor

SWEET

LAVENDER

EARTHY
Effects

EUPHORIC

HAPPY

CREATIVE
From the Skunk variety crossed with Mazar, LSD is named because of its powerful hallucination effect. Developed from ancient genetics long established, crossing Skunk #1 with a potent Mazar has created a very powerful indica strain. LSD is a hardy, disease-resistant plant making it ideal to grow in all conditions. With just a little care and attention, the LSD strain will give the grower high yielding award-winning powerful results. The flavor is a mix of earthy chestnut with a sweet musky smell. LSD produces a euphoric, almost psychedelic experience.
Overview of LSD
Don't let the name scare you. LSD is a powerful hybrid strain developed from established cannabis genetics. Self-proclaimed breeders of champions Barney's Farm first introduced the LSD strain into the cannabis world. Since its conception, LSD has made waves across the cannabis scene for its powerful psychedelic effects.
LSD falls to the indica side of the strain spectrum and breaks down to 70 percent indica and 30 percent sativa. THC percentages for LSD strains average around 16 percent but can reach up to 24 percent THC. Either way, LSD outstrips the average 12.5% THC content for indica strains.
Barney's Farm hasn't claimed any official awards on behalf of LSD yet. However, the strain is quickly gathering a following throughout smoking communities. The strain's skunk genetics are demonstrated through its hardy, diesel aroma. LSD buds form as tapered cones, with a substantial coating of resin.
Barney's Farm claims the strain should have a roasted taste reminiscent of chestnuts. When smoked, LSD has an intense, earthy flavor. Nugs can be a yellowish green and sprout orange hairs. Upon closer inspection, LSD nugs are coated in crystals all over the flower.
Positive Effects of LSD
LSD fosters a heavy body high in addition to its powerful mental high. LSD's potent euphoric effects are known to induce creativity, happiness, and relaxation. Some claim that the strain can induce hallucinations and other "trippy" effects.
Negative Effects of LSD
LSD is not a strain for beginners, or for those who like to stick to a normal, happy high. Visual distortions can be intense, and frightening in some scenarios. Negative effects are few but can include dry eyes and mouth. Less regularly, consumers report paranoia, anxiety, or dizziness when smoking LSD.
Lineage of LSD
Barney's Farm bred the LSD seed and strain from two indica-dominant parents. A potent Mazar strain, a legendary landrace strain hailing from northern Afghanistan, was mixed with Skunk #1 to create LSD. LSD's genetics also contribute to the strain's resistant nature.
Growing LSD
Many growers say the LSD strain resists diseases and fights off unfavorable conditions well. Ideally, LSD can be grown in varying indoor and outdoor cultivations. When grown indoors, LSD will be ready to flower within 60 to 65 days. Indoor plants can reap up to 700 grams per square meter when grown with care. Outdoor plants can be expected to flourish by the first or second week of October. LSD plants can grow up to 100 cm both indoors and outdoors.
Where to Find LSD
The LSD strain is popular in Colorado and along the West Coast. You can get especially great deals in California and Oregon. If you're looking for a powerful and pain relieving mental stone, then look no further than LSD.