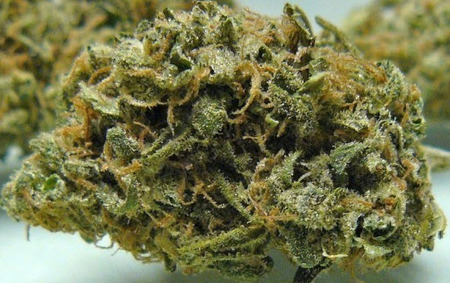 Sativa Hybrid
Cheese x Trainwreck
Cheese Wreck Strain
Cheesewreck is a potent sativa-dominant hybrid with two classic parents. The heritage of Cheesewreck immediately makes it a desired strain. Nevertheless, this strain holds its own with its high THC content, stellar terpene profile, and beautiful bud structure. The overall quality of this cannabis flower is top-of-the-line. Cheesewreck's jar appeal makes it stand out amongst consumers. It's the enjoyable effects from Cheesewreck which make it a go-to strain for many consumers.
Medical
DEPRESSION CRAMPS ANXIETY
Flavor
SWEET CHEESE SKUNKY
Effects
HAPPY EUPHORIC ENERGIZED
Overview of Cheesewreck
Cheesewreck is a sativa-dominant hybrid with two cannabis celebrities as its parents. Consumers adore this strain for its creamy, sweet, and earthy flavors. Cheesewreck has a pungent aroma and maintains its flavor with every puff. Its buds are trichome heavy and make it an ideal strain for cannabis concentrates.
Cheesewreck has an average THC content of around 18 percent to 22 percent THC. Due to its dominant sativa effects, Cheesewreck is an ideal strain for a morning smoke session. While it is a top-notch recreational strain, Cheesewreck has a variety of medicinal uses.
Positive Effects of Cheesewreck
Cheesewreck is known for having strong effects without being too overpowering. Consumers describe the effects of Cheesewreck as euphoric, energizing, and focused. It provides a boost of energy while still calming the body. Cheesewreck does not cause a hazy high like many other strains. In fact, it is an excellent strain to help induce creativity!
Potential Medical Benefits of Cheesewreck
Medical marijuana patients have found Cheesewreck to have a multitude of different therapeutic applications. Many patients use Cheesewreck to help with depression, stress, and fatigue. It is also common for Cheesewreck to help with ADHD, inflammation, and PTSD.
Negative Effects of Cheesewreck
The adverse effects of Cheesewreck are slim. Some consumers report feeling paranoia and jittery, but the most common adverse effects are dry eyes and cotton mouth.
Lineage of Cheesewreck
The heritage of Cheesewreck is a significant role in its popularity. It is a cross between UK Cheese and Trainwreck. Both of these parents are famous in the cannabis world. It is no surprise the combination of these stellar strains produced a first-class child. Cheesewreck does an excellent job of representing its classic lineage!
Growing Cheesewreck
Cheesewreck is an ideal strain for beginning growers. It is an easier strain to grow than most but still has its challenges. It has a mediocre flowering time of around 65 to 70 days and it relatively tall. It is a good strain for outdoor grows but will still do well in indoor facilities with enough space. The average yield is only about 1 and a half ounces per square feet. Even though Cheesewreck's yield is mild, it is still a great flower to have in the grow. Its pretty buds are fun to show off, and its aroma is always pleasing to the nose.
Where to Find Cheesewreck
This unique strain is most popular in the state of Washington. It is also somewhat common to see Cheesewreck in Colorado and Oregon from time to time.
Check with your local dispensary to see if they have any Cheesewreck on their shelves, here!