Trimco
3431 S Federal Blvd, Suite J
Englewood, CO 80110
303-781-2478

At Trimco, our mission is to provide our clients with the knowledge, skills, practices, and equipment to achieve the highest quality and most cost-effective harvest every time.
Our team has over fifteen years of combined experience and education in the cannabis and horticulture industries. We know the ends and outs of cannabis production, and what it takes to reach a successful, cost-effective harvest. We provide the equipment and know-how to help save you thousands of dollars in labor and operating costs, stream-lining the harvesting process.
This manufacturer does not have any deals online.
You can find deals now at these nearby businesses:

Discover CBD
2.8 mi from this location

CBD Infusionz
5.7 mi from this location

Glass Blunt Store
7.4 mi from this location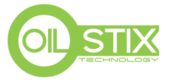 Oilstix
10.2 mi from this location

Keef Cola
10.2 mi from this location

Keef Sparkling
10.2 mi from this location

ResRemover
10.3 mi from this location
FLOWER
Hide
PHENOTYPE
GENETICS
THC
THCa
CBD
CBDa
CBN
CONCENTRATES
Hide
DESCRIPTION
THC
CBD
CBN
EDIBLES
Hide
DESCRIPTION
THC
CBD
CBN
CARTRIDGES
Hide
DESCRIPTION
THC
CBD
CBN
SEEDS/CLONES
Hide
PHENOTYPE
GENETICS
THC
THCa
CBD
CBDa
CBN
TINCTURES
Hide
DESCRIPTION
THC
CBD
CBN
TOPICALS (THC)
Hide
DESCRIPTION
THC
CBD
CBN
| | |
| --- | --- |
| APPAREL | Hide |
| PRODUCT | DESCRIPTION |
| | |
| --- | --- |
| BOOKS/GAMES | Hide |
| PRODUCT | DESCRIPTION |
CBD/HEALTH
Hide
PRODUCT
DESCRIPTION
CBD
CBN
| | |
| --- | --- |
| DETOX | Hide |
| PRODUCT | DESCRIPTION |
GROW SUPPLIES
Hide
PRODUCT
DESCRIPTION
Twister T4 Trimmer 180/day to rent
The Twister T4 transforms the game by using advanced, patent-pending trimming technology to do the work for you. Trim up to 7 lbs per hour with one...
EZ Press Pro 160/day
EZ Press uses heat and pressure for extraction that enables up to 60% yields. You can press your flowers, keif, leaf, and bubble hash. No need for...
Greenbroz 215 Dry Trimmer: 180/day
The GreenBroz 215 Standard Dry Trimmer can gently process 2-4 pounds of material per hour. Our patented design allows for the gentle rolling of the...
EZ Trim Debudder 120/day
The Debudder gently and quickly plucks your buds from the stem. The Debudder can remove the buds from the stem in a fraction of the time a person...
Rosin Bomb Rosin Press M-50: $100/day
Don't have the space for big and bulky machine. The RosinBomb M-50 can sit on a table without taking up any space at all. It... We have the answer!
$120/day Pollen Master 1500 rental
$120/day Pollen Master 1500 rental Package Deals -DeBudder & Trimmer ($275) -Pollen Master & EZ Press ($250) -Two Trimmers ($350)
| | |
| --- | --- |
| PETS | Hide |
| PRODUCT | DESCRIPTION |
| | |
| --- | --- |
| SERVICES | Hide |
| PRODUCT | DESCRIPTION |
| | |
| --- | --- |
| SMOKING | Hide |
| PRODUCT | DESCRIPTION |
| | |
| --- | --- |
| STORAGE | Hide |
| PRODUCT | DESCRIPTION |
| | |
| --- | --- |
| TOPICALS (NON-THC) | Hide |
| PRODUCT | DESCRIPTION |
| | |
| --- | --- |
| TOURS | Hide |
| PRODUCT | DESCRIPTION |
| | |
| --- | --- |
| VAPING | Hide |
| PRODUCT | DESCRIPTION |