Dispensaries
Deals
Oz. Specials
Featured
Marijuana Dispensaries in Colorado

Karing Kind
5854 Rawhide Ct.,
Boulder, CO 80302
303-449-9333


Retail

We are the First Retail dispensary open in Boulder, CO! The Karing Kind team believes in providing top-quality natural medicine at affordable prices. Because of our location in the county, we can provide some of the best prices in the state! Plus, our cannabis is grown 100% Organically because we care about your health & well-being! We welcome travelers and locals alike (Age 21+) to come visit our discreet, relaxing setting today. See inside our dispensary in our video:
Karing Kind



Retail

Elements is a recreational dispensary in Boulder, Colorado. We grow our own product in house here in Boulder. We pride ourselves on high testing, quality strains at an affordable price. We have a wide range of edibles to choose from including gummies, chocolates of all flavors, mints, tinctures, baked goods, drinks, capsules and much more! Many of which have gluten free and vegan options! We also carry wax, shatter, live resin, hash oil, keef and vape cartdiges! Come stop in and see why we are a local Boulder favorite!



Retail

Nestled in the heart of Boulder, on the lower level of the Pearl Street pedestrian mall, Native Roots Boulder offers a pristine atmosphere with knowledgeable bud tenders making it the perfect recreational place to shop for locals and tourists alike! So come on downstairs to get the best high Boulder has to offer. BOULDER'S #1 RECREATIONAL DISPENSARY #1 in Boulder for Retail Marijuana



Retail


Medical

Ajoya is now open to the public! "Ajoya" is the celebration of experience and personal freedom. We are a cannabis-based lifestyle brand offering the very best products, apparel and premium accessories for medical and recreational users in Colorado. As one of the most trusted and forward-thinking champions of this versatile plant we continue to revolutionize the practice of crafting and introducing people to new and meaningful way to enjoy cannabis. See inside our dispensary in our new video:
Ajoya Tour!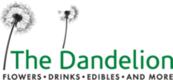 Medical

Visit us on the west end of downtown Boulder, where Dandelion will meet all your medical needs from our warm, eclectic and inviting shop. Let our superior customer service make you feel right at home as you browse Colorado's best buds. You can find us near The Bitter Bar and Nomad Bead Merchants. Stop in today. Start feeling better tomorrow. BOULDER'S #1 MEDICAL DISPENSARY Voted Boulder's Favorite Dispensary



Retail


Medical

Come visit us at Magnolia Road! We are a Medical and Recreational Marijuana Dispensary in the heart of Boulder, Colorado serving adults 21+ with valid ID or Med Card. We are Open EVERY DAY until 9:45pm and open our doors early in the morning, so we are here when you need us! Come check out our friendly staff, premium selection of strains and enjoy low prices at the same time. Looks like you just found your second home.

The Farm
2801 Iris Avenue,
Boulder, CO 80301
303-440-1323


Retail

Best of Boulder 2015 & 2016! The Farm is a locally owned and operated Colorado dispensary in the heart of Boulder. Established in 2009, we pride ourselves in growing clean, potent, natural craft cannabis, for adults 21 and over. Our knowledgeable staff is warm, welcoming, and excited to share our passion for the end of cannabis prohibition. Here at The Farm, you will find a professional, open, and consultative environment. Skip the line with our Express Service and Pre-Order ahead for same day pick-up!
Visit us here
.

The Station
3005 28th Street,
Boulder, CO 80302
303-442-0892


Retail


Medical

The Station is a locally owned and operated Medical and Recreational Marijuana Center located in Boulder, Colorado. We have put forth unrivaled due diligence to find the best people in this business in order to provide you with an informative, professional, and personal experience. Stop by and check out our NEW Daily Deals and NEW lower pricing on all tiers!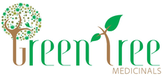 Retail


Medical

Green Tree Medicinals offers all-natural, soil-grown, top-shelf medical and recreational marijuana across the Front Range. We are now proudly offering recreational marijuana at our Northglenn, Boulder, and Longmont locations and we are now OPEN LATE in Boulder and Longmont. This family run company was founded in 2009 in Boulder. Since then the founders have been growing affordable, premium quality cannabis. We strive to offer a consistently effective experience in an inviting atmosphere. Stop by for great deals and great products today!



Retail

At Starbuds, we will exceed your expectations with our high quality, organic marijuana grown in our own local gardens. We strive to ensure your satisfaction in a variety of products from local growers and local vendors. The staff at Starbuds is the perfect blend of friendly, knowledgeable and professional people who believe total wellness can be achieved through holistic remedies. Try our strain "Pootie Tang" --3rd Place Winner of Best Colorado Sativa in the 2015 Cannabis Cup!
Terrapin Care Station - Folsom
1795 Folsom Street, Boulder, CO 80302
MMJ America - Boulder
1909 Broadway, #100Boulder, CO 80302
Herbal Wellness
400 West South Boulder Road, Unit 2700Lafayette, CO 80026
Boulder Wellness Center
5420 Arapahoe Avenue, Unit FBoulder, CO 80303
Terrapin Care Station - Manhattan
5370 Manhattan Circle, Unit #104Boulder, CO 80303
Silver Stem Fine Cannabis - Nederland Boulder
1 W 1st St, Unit 1DNederland, CO 80466
The Peaceful Choice
7464 Arapahoe Avenue, Unit A9Boulder, CO 80303
14Er Holistics
2897 Mapleton Avenue, Suite 800Boulder, CO 80301
Boulder Botanics
1750 30th Street, Suite 7Boulder, CO 80301
Marijuana Deals in Colorado
Marijuana Specials in Colorado
Featured Dispensaries in Colorado
Top-Rated Dispensaries in Colorado