Marijuana Dispensaries in
Ridgway, Colorado
8 dispensaries found

112 Village Square West, #110, Ridgway, CO
View Profile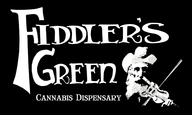 402 Palomino Trail, Ridgway, CO
View Profile

157 US Hwy 550, (North of Cimarron Cafe), Ridgway, CO
Claim Listing

115 W. Colorado Ave., Telluride, CO
View Profile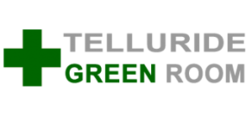 250 South Fir Street, Telluride, CO
View Profile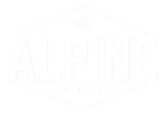 300 W. Colorado Ave., Telluride, CO
View Profile

23360 S. Hwy. 550, Montrose, CO
View Profile

135 South Spruce St, Telluride, CO
View Profile
products found

from manufacturers
More About Marijuana Dispensaries in Ridgway, CO
What used to be a town populated with miners and their family members, Ridgway is still the small miner's community that some may remember it as. From family owned businesses to cattle ranches, Ridgway is definitely a step back into Colorado's late 1800's. Although this town is rich with history, you will still find updated places to visit like the Ridgway dispensary that offers both medical and recreational marijuana. Discover exclusive deals and discounts at the local Ridgway dispensary by visiting Leafbuyer.com, the one stop shop for everything related to medical and recreational marijuana!
When visiting Ridgway, make sure you stop at the Ridgway State Park where you will find over 1,000 acres of nature's beauty! You will find a major reservoir that is popular for all types of fishing, boating, and waterskiing. Not only is the Ridgway State Park popular for watersports, but you will find space for afternoon picnics, camping, hiking and even extreme biking along the several trails available in the area. Don't forget to check out the local Ridgway dispensary, home to all of your medical and recreational marijuana needs. From shake to premium flower, the Ridgway dispensary is definitely a one-stop pot-shop. With the help of Leafbuyer, you will be able to score the best deals and the greatest price for your marijuana finds.
Looking forward to soaking in the hot springs this year? The town of Ridgway offers several options when it comes to natural outdoor hot springs. Find natural spring pools next to the foothills of the Rocky Mountains where only trees and serenity surround you. If you'd rather have more privacy, there are also secure smaller pools that are situated indoors at several different hotels. If you're checking in for the natural spring pools, you may as well stay and make it a night. Grab your medical or recreational marijuana found at your local Ridgway dispensary and settle in for the weekend. Be sure to utilize the many tools available at Leafbuyer to ensure you receive the best deals on your marijuana purchase.
Scoop these deals while they're hot!
Find the hottest cannabis deals near you on wax, edibles, ounces of flower, and much more!
See all deals
Save money, subscribe.
Get Exclusive Local Cannabis Deals delivered to your phone and email!!

Please enter your mobile phone number to receive Deal Alerts via text message from this dispensary.
Send me Leafbuyer Deal Alerts as well!
Please wait...processing form.


Thank you! You have been signed up for text alerts.
Thank You for claiming this listing on Leafbuyer.com.

If you are the OWNER of (or otherwise affiliated with) this location, please complete and submit this form and we will contact you shortly.
Your information will remain confidential and will not be sold or otherwise shared.
Please wait...processing form.


Thank you! Your message has been received.
We will get back to you shortly.

Leafbuyer complies with state laws regarding access to marijuana-related products. To continue, you must be 21 years of age or older or hold a valid medical marijuana card?

Are you eligible to continue?