Marijuana Dispensaries in
Palisade, Colorado
5 dispensaries found

125 Peach Ave., Palisade, CO
View Profile

4550 Highway 6 & 24, De Beque, CO
View Profile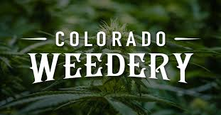 125 Peach Ave, Unit C, Palisade, CO
View Profile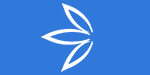 2034 I-70 Frontage Rd, De Beque, CO
View Profile

170 East 3rd Street, Debeque, CO
View Profile
products found

from manufacturers
More About Marijuana Dispensaries in Palisade, CO
Who said you have to go to the western slope of the United States to get the best wine? Colorado has over 20 wineries right in the heart of Palisade. Located in the most western part of the state, Palisade, CO has extravagant wines that are getting a lot of love. This beautiful town offers more than just wine. Those looking to fulfil their medical and recreational marijuana needs in this region of Colorado take to Leafbuyer for discounts, directions and news pertaining to the local Palisade dispensary.
There are so many festivals that happen in Palisade, CO during the summer and fall months, those who visit will always have something to do. The Colorado Mountain Wine Fest brings a lot of buzz to town every fall season. Guests can taste a slew of wines, get information from local wineries and even roll up their jeans to stomp on grapes! This festival wouldn't be nearly as fun without stopping at the local Palisade dispensary first. Leafbuyer is the perfect platform to use when finding great deals and directions to the local Palisade dispensary that offers both medical and recreational marijuana.
This small town offers all sorts of activities for those who enjoy the outdoors. You can drive across fields and mountainsides soaking in all of the scenic surroundings or just hit the ground walking on any of the great hiking trails. Fishing is also a big hobby of those who reside in Palisade. You'll find your own piece of serenity along any of the lakes and streams throughout Palisade. Partaking in the many discounts and coupons available at Leafbuyer.com will also bring serenity to those who delve in medical and recreational marijuana. Head to your local Palisade dispensary with coupons found on Leafbuyer to score big.
The Palisade Peach Festival is another huge event that takes place in the summer months in Palisade, CO. Grab some famous peaches, apricots and even cherries at the festival supported by over 300 local growers. Once you're stocked up on some of the greatest fruit Colorado has to offer, take to your local Palisade dispensary for some other amazing edibles with discounts found at Leafbuyer!
Scoop these deals while they're hot!
Find the hottest cannabis deals near you on wax, edibles, ounces of flower, and much more!
See all deals
Save money, subscribe.
Get Exclusive Local Cannabis Deals delivered to your phone and email!!

Please enter your mobile phone number to receive Deal Alerts via text message from this dispensary.
Send me Leafbuyer Deal Alerts as well!
Please wait...processing form.


Thank you! You have been signed up for text alerts.
Thank You for claiming this listing on Leafbuyer.com.

If you are the OWNER of (or otherwise affiliated with) this location, please complete and submit this form and we will contact you shortly.
Your information will remain confidential and will not be sold or otherwise shared.
Please wait...processing form.


Thank you! Your message has been received.
We will get back to you shortly.

Leafbuyer complies with state laws regarding access to marijuana-related products. To continue, you must be 21 years of age or older or hold a valid medical marijuana card?

Are you eligible to continue?