Marijuana Dispensaries in
Northglenn, Colorado
5 dispensaries found

2100 E. 112th Avenue #5, Northglenn, CO
View Profile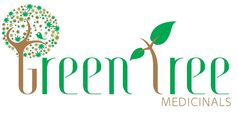 10575 Melody Drive, Unit 102, Northglenn, CO

Retail

Medical

Text Alerts
View Profile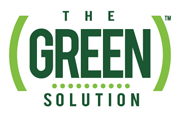 470 Malley Drive, Northglenn, CO
Claim Listing

11450 Cherokee St., Unit A-7, Northglenn, CO
Claim Listing

920 W. 104th Ave, Northglenn, CO
Claim Listing
products found

from manufacturers
More About Marijuana Dispensaries in Northglenn, CO
Located in the middle of two great Colorado cities, Northglenn is an up and coming suburban area offering great restaurants, shopping and even amazing medical and recreational marijuana. As this city is one of Colorado's newest, it's home to many up and coming neighborhoods, new facilities and innovatively constructed parks. When driving through this emerging city, be sure to stop at a local dispensary in Northglenn, CO for all of your marijuana needs. Another quick stop to Leafbuyer will keep you up to date on the latest coupons and deals available at your favorite Northglenn dispensary.
This prosperous town is home to a very popular park that offers its guests several trails, flourishing trees and grassy areas for the best picnic experiences. The award winning, E. B. Rains Jr Memorial Park, is several acres wide with a stunning lake that is home to paddleboat rentals, fishing areas and even enjoyable geese! Nearby you will find a homegrown Northglenn dispensary that offers edibles, wax and grade-A flower you have yet to explore. Before racking up on your favorite medical and recreational marijuana necessities, head to Leafbuyer where you will find the best marijuana deals and discounts that any platform has to offer. Leafbuyer brings you amazing prices, on-point Northglenn dispensary mapping and not to mention the most up-to-date news on local weed happenings!
If you're headed North on the interstate, Northglenn is right off the highway and is definitely a stop worth making. After fueling up, stop at any of the locally own restaurants and indulge in food of many varieties. Whether you're looking for Italian, American or Vietnamese food, Northglenn, CO has all of your delightful favorites. Before heading back on the road, stop at a dispensary Northglenn residents recommend to top off your medical and recreational marijuana stash. Be sure to head to Leafbuyer.com to check out the latest deals at any of the Northglenn dispensaries and show up prepared with the best coupons!
Scoop these deals while they're hot!
Find the hottest cannabis deals near you on wax, edibles, ounces of flower, and much more!
See all deals
Save money, subscribe.
Get Exclusive Local Cannabis Deals delivered to your phone and email!!

Please enter your mobile phone number to receive Deal Alerts via text message from this dispensary.
Send me Leafbuyer Deal Alerts as well!
Please wait...processing form.


Thank you! You have been signed up for text alerts.
Thank You for claiming this listing on Leafbuyer.com.

If you are the OWNER of (or otherwise affiliated with) this location, please complete and submit this form and we will contact you shortly.
Your information will remain confidential and will not be sold or otherwise shared.
Please wait...processing form.


Thank you! Your message has been received.
We will get back to you shortly.

Leafbuyer complies with state laws regarding access to marijuana-related products. To continue, you must be 21 years of age or older or hold a valid medical marijuana card?

Are you eligible to continue?