Marijuana Dispensaries in
Lakewood, Colorado
13 dispensaries found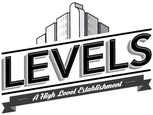 389 Wadsworth Blvd, Lakewood, CO

Medical

Pre-Order

Text Alerts
View Profile

2636 Youngfield Street, Lakewood, CO
View Profile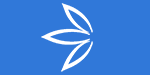 7063 W. Colfax Avenue, Lakewood, CO
View Profile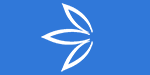 1701 Kipling Street, Suite 104, Lakewood, CO
View Profile

6745-B West Mississippi Ave, Lakewood, CO
View Profile

3600 S. Wadsworth Blvd., Lakewood, CO
Claim Listing

11950 West Colfax, Lakewood, CO
Claim Listing

8420 W Colfax Avenue, Lakewood, CO
Claim Listing

10712 W Alameda Ave, Lakewood, CO
Claim Listing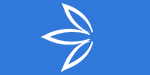 1395 S. Sheridan Blvd., Lakewood, CO
Claim Listing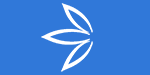 9202 W Alameda Avenue, Lakewood, CO
Claim Listing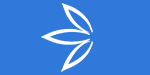 7063 West Colfax Avenue, Lakewood, CO
Claim Listing

5660 W Alameda Ave, Lakewood, CO
Claim Listing
products found

from manufacturers
More About Marijuana Dispensaries in Lakewood, CO
First time to a dispensary? Make sure you have a little background before visiting Lakewood dispensaries. The first visit can be a little intimidating, especially if your past pot purchases have been done in a back alley. These dispensary locations are nothing to be feared as long as you go into them with some basic dispensary etiquette.
Is Recreational Marijuana Legal in Lakewood, CO?
There are plenty of marijuana dispensaries in Lakewood, CO but a recreational dispensary in Lakewood, CO has not yet been approved. Each dispensary has its own benefits and drawbacks. Some marijuana locations near Lakewood may provide only top shelf marijuana, and others are known for their great deals which can be found on Leafbuyer.com. There is a dispensary that will fit your personal style but you'll have to find it first.
At Leafbuyer you can look at dispensary listings, deals, and menus. And make sure to always ask friends about their favorite places. Doing a little work beforehand can help you to be better prepared. So how do you decide what to buy and how much? It helps to establish a budget and a wish list before heading in. If you are not familiar with the options Lakewood dispensaries offer, then always ask your budtender. Don't try to haggle with your budtender either. Just because your budtender is selling you weed does not mean he is likely to weigh heavy or float you and extra nug. Marijuana is highly regulated from seed to sale so trying to sweet talk him or threaten him is a no-no. And a highly trained budtender is not likely to risk his livelihood to save you a few bucks.
How do dispensaries work in Lakewood, CO?
There is a lot to absorb when you first go into a dispensaries in Lakewood, CO so questions are expected about the products. Just be respectful of others waiting behind you. It's reasonable at marijuana Lakewood, CO dispensaries to sit with your budtender 5-15 minutes. Dispensaries are becoming almost spa like and the norm is to encourage patrons to relax and enjoy themselves. Most function on a first-name basis to make the environment feel more like home. Some of the smaller dispensaries go one step further and pride themselves on being a family environment. So don't worry when you visit the dispensary for the first time because everything is going to be alright. And make sure to check out Leafbuyer.com before you go to cash in on those screaming deals!
Scoop these deals while they're hot!
Find the hottest cannabis deals near you on wax, edibles, ounces of flower, and much more!
See all deals
Save money, subscribe.
Get Exclusive Local Cannabis Deals delivered to your phone and email!!

Please enter your mobile phone number to receive Deal Alerts via text message from this dispensary.
Send me Leafbuyer Deal Alerts as well!
Please wait...processing form.


Thank you! You have been signed up for text alerts.
Thank You for claiming this listing on Leafbuyer.com.

If you are the OWNER of (or otherwise affiliated with) this location, please complete and submit this form and we will contact you shortly.
Your information will remain confidential and will not be sold or otherwise shared.
Please wait...processing form.


Thank you! Your message has been received.
We will get back to you shortly.

Leafbuyer complies with state laws regarding access to marijuana-related products. To continue, you must be 21 years of age or older or hold a valid medical marijuana card?

Are you eligible to continue?