Marijuana Dispensaries in
Gunnison, Colorado
7 dispensaries found

1198 N Main St., B, Gunnison, CO
View Profile

827 North Main Street, Gunnison, CO
View Profile

650 S. 11th Street, Suite B, Gunnison, CO
View Profile

500 West Hwy 50, Unit 103, Gunnison, CO
View Profile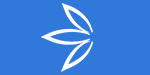 901 West New York Avenue, Gunnison, CO
Claim Listing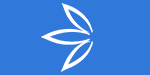 905 North Main Street, Suite B, Gunnison, CO
Claim Listing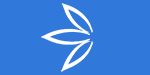 620 South 9th Street, Gunnison, CO
Claim Listing
products found

from manufacturers
More About Marijuana Dispensaries in Gunnison, CO
It's that time againā?¦ Time to find your summer get away!! With summer rapidly approaching this fine 2016 you might want to start thinking about making arrangements for your yearly vacation. Remember, when trying to schedule a summer vacation it's hard to get around one of the toughest decisions in the process, where do we go and why. That usually seems to be one of the most common dilemmas when getting everything set for a summer vacation.
Here, I'll make it easy for you this year, you have decided to visit Colorful Colorado!! First stop in Colorful Colorado is Gunnison. Now, I know Colorado has a reputation for being a very outdoorsy and active state and I can confirm that yes this is totally true, but there is more to Colorado than meets the nose. That skunky smell you keep catching a whiff of is not actually road kill but your local Gunnison Dispensary. Yes, that is correct legal marijuana in Colorado and legal medical and recreational marijuana in Gunnison, CO!! Now, with the cat out of the bag it's time to start planning your day. Here's a quick helpful tool that will help you with your stay in Colorado - get online to Leafbuyer.com to get more information on these dispensaries in Colorado.
Gunnison offers so much for the outdoorsmen to partake in from hiking and biking trails to rock climbing and river rafting. It will not be hard to find something to do in Gunnison, in fact picture this: you just got done visiting the local Gunnison Recreational and Medical Marijuana Dispensary and find yourself drawn towards the river, you can actually pursue that as far as you would like. From sitting down by the river enjoying what you recently purchased from your local Gunnison dispensary to pulling out your fishing pole to try and catch a fish, it is up to you how you want to enjoy this time. Have fun in Gunnison!!!!
Scoop these deals while they're hot!
Find the hottest cannabis deals near you on wax, edibles, ounces of flower, and much more!
See all deals
Save money, subscribe.
Get Exclusive Local Cannabis Deals delivered to your phone and email!!

Please enter your mobile phone number to receive Deal Alerts via text message from this dispensary.
Send me Leafbuyer Deal Alerts as well!
Please wait...processing form.


Thank you! You have been signed up for text alerts.
Thank You for claiming this listing on Leafbuyer.com.

If you are the OWNER of (or otherwise affiliated with) this location, please complete and submit this form and we will contact you shortly.
Your information will remain confidential and will not be sold or otherwise shared.
Please wait...processing form.


Thank you! Your message has been received.
We will get back to you shortly.

Leafbuyer complies with state laws regarding access to marijuana-related products. To continue, you must be 21 years of age or older or hold a valid medical marijuana card?

Are you eligible to continue?