Marijuana Dispensaries in
Glendale, Colorado
4 dispensaries found

492 S. Colorado Blvd, Glendale, CO
View Profile

4601 E. Mississippi Ave., Glendale, CO
View Profile

4182 E Virginia Ave, Glendale, CO
Claim Listing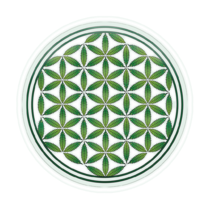 4966 Leetsdale, Glendale, CO
Claim Listing
products found

from manufacturers
More About Marijuana Dispensaries in Glendale, CO
This robust and growing city will have you questioning whether or not you want to bother going home after your stay. Glendale, CO is one of the most diverse cities that Colorado has to offer and is also a very popular place to reside. There is also a hearty Glendale marijuana dispensary ready for you to explore.
Known for the US's first rugby pitch and home to the very large Glendale Raptors stadium, Glendale is the place to be for those who can appreciate and love heart-racing sports. There are several amazing mom and pop owned restaurants and boutique shops not to mention the big box retailers that are scattered up and down Colorado Blvd., which runs straight through the middle of the city. Glendale has a small town vibe with big potential to be Colorado's next greatest city. With the relaxed atmosphere comes of course, the local Glendale dispensary. Offering both medical and recreational marijuana, the local Glendale dispensary has everything cannabis smokers may need or wish for. Stop at Leafbuyer for specials, directions and discounts geared towards your favorite Glendale dispensary.
You will find peaceful walking paths, large parks for picnics and even the 4-mile-trail available to those who love to bike and hike next to streams of water and plush greenery. This trail, which sits lower than the streets of Glendale, offers a serene escape for those looking to clear their mind. The 4-mile-trail is also home to several horse stables where visitors can come and pet horses, explore their stables and even ride them along the trail. Head to Leafbuyer for exclusive discounts at your favorite Glendale dispensary so your afternoons of hiking, biking and horseback riding can come with happy endings and blissful evenings.
Glendale is definitely up and coming and is exactly where many new-comers are moving to when exploring thriving areas of Colorado. The local Glendale dispensary may have just a small bit to do with their decisions.
Scoop these deals while they're hot!
Find the hottest cannabis deals near you on wax, edibles, ounces of flower, and much more!
See all deals
Save money, subscribe.
Get Exclusive Local Cannabis Deals delivered to your phone and email!!

Please enter your mobile phone number to receive Deal Alerts via text message from this dispensary.
Send me Leafbuyer Deal Alerts as well!
Please wait...processing form.


Thank you! You have been signed up for text alerts.
Thank You for claiming this listing on Leafbuyer.com.

If you are the OWNER of (or otherwise affiliated with) this location, please complete and submit this form and we will contact you shortly.
Your information will remain confidential and will not be sold or otherwise shared.
Please wait...processing form.


Thank you! Your message has been received.
We will get back to you shortly.

Leafbuyer complies with state laws regarding access to marijuana-related products. To continue, you must be 21 years of age or older or hold a valid medical marijuana card?

Are you eligible to continue?