Dispensaries
Deals
Oz. Specials
Featured
Marijuana Dispensaries in Fort Collins, CO



Retail


Medical

Come on in to Smokey's! Here, we produce only top quality strains designed to meet our customers' specific needs and tastes. We grow our plants from seed in pure soil, producing flower with longer-lasting flavor than that found in hydroponically-grown plants. Our knowledgeable staff will help you decide which strains and products will best fit your goals.

Solace Meds
301 Smokey Street,
Fort Collins, CO 80525
970-225-6337


Retail


Medical

Now serving Medical AND Recreational marijauna, Solace Meds is back in action! Come check out our great products and prices today! Recreational hours are listed our Medical side closes 1 hour earlier!

If you want the very best medicine served by the very best staff, Flower Power Botanicals is the place for you! We aim to provide a unique and pleasant experience for every patient, and we specialize in first-timers. Come see us today!

Kind Care Of Colorado dispensary is located in Fort Collins, Colorado. This medical marijuana dispensary is open M-F 10-7 Sat 10-5 Sun 10-6. This dispensary various strains of marijuana, and should offer advice on the medicinal benefits of certain strains.

As a medical-only dispensary, we specialize in finding the very best treatment for your needs. We are proud of our knowledgable staff and cozy atmosphere. Come in today and experience a NEW type of dispensary!

At Natural Alternatives for Health we aim to guide you to a better, safer, and ultimately healthier way of living. Our staff members specialize in providing a holistic approach and offering the tools to help individuals control their own well-being and maximize the body?s potential to heal itself naturally.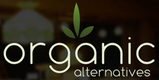 Featuring organically grown medical marijuana and a wide selection of edibles and beverages, Organic Alternatives dispensary is conveniently located in Old Town Fort Collins, CO.

Ace's Place
1101 Academy Court,
Fort Collins, CO 80524
970-472-5107
Ace's Place is the newest store in a long line of successes Medical MJ Supply, Best Colorado Meds, and The Green Rooster! We believe in providing a laid back, friendly atmosphere with knowledgeable budtenders. Ace's is a family-owned business that aims to serve the community and you, the individual patient!
Infinite Wellness Center - College
900 North College Avenue, Fort Collins, CO 80524
Choice Organics
813 Smithfield Drive, Fort Collins, CO 80524
Marijuana Deals in Fort Collins, CO
Marijuana Specials in Fort Collins, CO
Featured Dispensaries in Fort Collins, CO
Top-Rated Dispensaries in Fort Collins, CO