Marijuana Dispensaries in
Englewood, Colorado
5 dispensaries found

4332 S Broadway Ave., Englewood, CO

Retail

Medical

Text Alerts
View Profile

2800 W Hampden Ave, Englewood, CO
View Profile

4444 S Federal Blvd, Englewood, CO
View Profile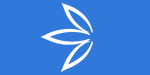 5005 S Federal Blvd, Englewood, CO
View Profile
3431-G S Federal Blvd., Englewood, CO
Claim Listing
products found

from manufacturers
More About Marijuana Dispensaries in Englewood, CO
Englewood is a great metropolitan area with its central location and major transportation corridors. You can even find countless Englewood dispensaries scattered through the city. The best way to find the right one for the recreational and medical marijuana selection you're looking for is to go to Leafbuyer.com.
This is the town to be in if you're looking for hipsters as well as a college-town feel. Englewood is home to the newly refurbished Gothic Theatre that offers a remarkable art-deco venue with artifacts dating back to 1920! Stop by the Gothic Theatre just to look at the art, or to attend a concert then head on over to any of the local Englewood dispensaries for all of your recreational and medical marijuana needs.
Ready to get outdoors? Englewood has a great scene for outdoor activities, especially in the summer! There are two large reservoirs where community members and visitors can water ski, swim and even sail! Pack up your friends and sailboat then head on over to any of the Englewood dispensaries before heading out to either of the reservoirs this summer. If you're looking for the best deals on recreational or medical marijuana, check out Leafbuyer.com for specials, directions and even local weed news.
This great community also has a skateboard park, multiple basketball courts, football fields as well as soccer fields for those who have an athletic mindset and interest. In town, visitors can also find numerous walking paths for those who just like to stroll along.
One of Colorado's greatest schools, the University of Denver is also located in Englewood, CO. This privately operated university brings in thousands of upbeat students that fill Englewood with a great college-town vibe. Whether you're a student or just a passerby, visit Leafbuyer, where you will be able to find some of the greatest weed deals in Englewood, CO. Discover the widest and greatest selection of coupons, weed news and even local Englewood dispensary listings.
Scoop these deals while they're hot!
Find the hottest cannabis deals near you on wax, edibles, ounces of flower, and much more!
See all deals
Save money, subscribe.
Get Exclusive Local Cannabis Deals delivered to your phone and email!!

Please enter your mobile phone number to receive Deal Alerts via text message from this dispensary.
Send me Leafbuyer Deal Alerts as well!
Please wait...processing form.


Thank you! You have been signed up for text alerts.
Thank You for claiming this listing on Leafbuyer.com.

If you are the OWNER of (or otherwise affiliated with) this location, please complete and submit this form and we will contact you shortly.
Your information will remain confidential and will not be sold or otherwise shared.
Please wait...processing form.


Thank you! Your message has been received.
We will get back to you shortly.

Leafbuyer complies with state laws regarding access to marijuana-related products. To continue, you must be 21 years of age or older or hold a valid medical marijuana card?

Are you eligible to continue?