Marijuana Dispensaries in
Edwards, Colorado
4 dispensaries found

210 Edwards Village Boulevard, Unit B110, Edwards, CO
View Profile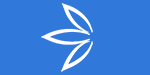 105 Edwards Village Boulevard, Edwards, CO
Claim Listing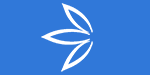 210 Edwards Village Blvd, Unit B-110, Edwards, CO
Claim Listing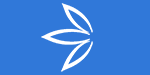 57 Edwards Access Road, Edwards, CO
Claim Listing
products found

from manufacturers
More About Marijuana Dispensaries in Edwards, CO
Founded in the late 1800s, Edwards is a fast growing community that is home to amazing outdoor adventures and escapes. From extensive hiking paths offering serene wilderness views, to fly-fishing with experienced guides, Edwards is where peacefulness lives. Utilize
LeafBuyer
to discover the highest quality selection of recreational & medical marijuana available at any Edwards dispensary.
What Is There to Do in Edwards, CO?
If golfing is your forte, Edwards is where you should stay. The quintessential town of Edwards, CO offers more than a dozen golf courses at elevations of 7,220 ft., forcing your drive to extend more than it would at sea-level courses. With topnotch skiing just minutes away, Edwards is also an ideal living space for anyone who is interested in winter sports.
Residents of Edwards spend time down at the Riverwalk or at the assortment of town gift shops and bistros. You will also find an energetic brewery, art galleries and specialty shops like the Edwards dispensary, offering recreational and medical cannabis.
How Old Do I Have to be to Purchase Recreational Marijuana in Edwards?
Under Colorado Law, a person purchasing recreational marijuana must be 21 years of age or older.
How Much Marijuana Can I Possess?
In Edwards, CO residents are able to purchase and possess no more than one-ounce of marijuana at a time. If you are not a resident of the city, you will be restricted to purchasing and possessing no more than a quarter ounce, or 7 grams of recreational marijuana.
Make sure to check out Leafbuyer.com to find all of the
best deals
and locations of each Edwards, CO dispensary.
Are you looking for publicity for your dispensary? Leafbuyer and LB Media Group, LLC can help your cannabis business flourish with the variety of digital marketing packages we have available. Contact us for more information.
Scoop these deals while they're hot!
Find the hottest cannabis deals near you on wax, edibles, ounces of flower, and much more!
See all deals
Save money, subscribe.
Get Exclusive Local Cannabis Deals delivered to your phone and email!!

Please enter your mobile phone number to receive Deal Alerts via text message from this dispensary.
Send me Leafbuyer Deal Alerts as well!
Please wait...processing form.


Thank you! You have been signed up for text alerts.
Thank You for claiming this listing on Leafbuyer.com.

If you are the OWNER of (or otherwise affiliated with) this location, please complete and submit this form and we will contact you shortly.
Your information will remain confidential and will not be sold or otherwise shared.
Please wait...processing form.


Thank you! Your message has been received.
We will get back to you shortly.

Leafbuyer complies with state laws regarding access to marijuana-related products. To continue, you must be 21 years of age or older or hold a valid medical marijuana card?

Are you eligible to continue?