Marijuana Dispensaries in
Durango, Colorado
14 dispensaries found

72 Suttle Street, Unit F & G, Durango, CO
View Profile

3473 Main Ave, Durango, CO
View Profile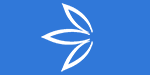 789 Tech Center Drive, Suite E, Durango, CO
View Profile

208 Parker Avenue, Suite E, Durango, CO
View Profile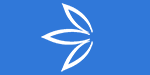 927 Highway 3, Durango, CO
View Profile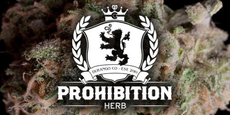 1185 Camino Del Rio, DURANGO, CO
View Profile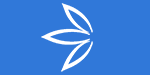 1644 County Road 203, Durango, CO
View Profile

145 E. College Ave., Suite 3, Durango, CO
View Profile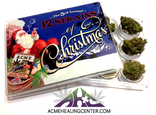 572 E Third Ave, Durango, CO
Claim Listing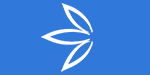 965 1/2 Main Ave, Durango, CO
Claim Listing
742 1/2 Main Ave., Durango, CO
Claim Listing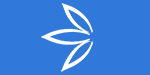 927 Highway 3, Durango, CO
Claim Listing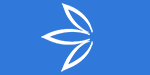 965 1/2 Main Avenue, Durango, CO
Claim Listing

120 E. 36th Street, Durango, CO
Claim Listing
products found

from manufacturers
More About Marijuana Dispensaries in Durango, CO
There are not many places that can appeal to the general population year-round, but Durango, CO is definitely one of them. Also open year-round, local
Durango dispensaries
can be located at any time using the search tools available at
Leafbuyer
. Find the best weed deals at a
Durango dispensary
nearby along with cannabis news and events just by visiting Leafbuyer.com.
Is Marijuana Legal in Durango, CO?
As of 2014, the purchase and consumption of recreational marijuana in Colorado became legal. What does that mean? Now you can legally purchase and consume recreational marijuana in Durango, CO. However, while looking to visit this gorgeous mountain town in Colorado, it is extremely important to know the local law. As always, unless you are above the age of 21, you are not allowed to purchase or consume recreational marijuana. If you are current resident, with a valid Colorado license, you are able to purchase up to 1 full ounce of the marijuana of your choosing. If you are from out of state, without a valid Colorado license, you are able to purchase up to 1/4 ounce of marijuana.
Once you adhere to the laws and regulations of recreational marijuana in Colorado, you have come to the right place. Leafbuyer allows you to find the best in Durango dispensaries, both recreational and medical, as well as the best specials and deals on your favorite strains of weed and edibles.
So, what is there to do in Durango, now that I have found my weed?
If the only reason you came to Southwest Colorado was to experience
Durango recreational dispensaries
and to get involved in watersports, you made the right decision. Durango has everything from peaceful lakes to whitewater rafting opportunities.
In addition to watersports opportunities, Durango is home to a beautiful United States Natural Forest that spans over 1.8 million acres and includes two alpine wilderness areas. This amazing forest definitely made history when Theodore Roosevelt created it by proclamation in 1905.
There are an incredible amount of natural trails and manmade hiking paths that are available to all who visit. Explore the several peaks and canyons that Durango has to offer then head over to a Durango dispensary to top off your eventful day.
Looking for an outdoor activity that will get your adrenaline pumping? Zip lining is huge when it comes to outdoor recreation in Durango and is one you don't want to miss out on. Soar through the air with the beauty of lakes and wildlife at your feet. After such an eventful experience, make sure you stop by any
Durango dispensaries
with coupons or
deals
found on Leafbuyer for the ultimate night cap!
Scoop these deals while they're hot!
Find the hottest cannabis deals near you on wax, edibles, ounces of flower, and much more!
See all deals
Save money, subscribe.
Get Exclusive Local Cannabis Deals delivered to your phone and email!!

Please enter your mobile phone number to receive Deal Alerts via text message from this dispensary.
Send me Leafbuyer Deal Alerts as well!
Please wait...processing form.


Thank you! You have been signed up for text alerts.
Thank You for claiming this listing on Leafbuyer.com.

If you are the OWNER of (or otherwise affiliated with) this location, please complete and submit this form and we will contact you shortly.
Your information will remain confidential and will not be sold or otherwise shared.
Please wait...processing form.


Thank you! Your message has been received.
We will get back to you shortly.

Leafbuyer complies with state laws regarding access to marijuana-related products. To continue, you must be 21 years of age or older or hold a valid medical marijuana card?

Are you eligible to continue?