Marijuana Dispensaries in
Dacono, Colorado
9 dispensaries found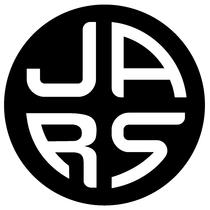 250 Main Street, Longmont, CO
View Profile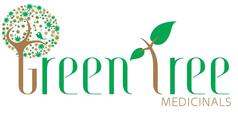 12626 N. 107th St., Longmont, CO
View Profile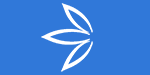 730 Glen Creighton Drive, Unit C, Dacono, CO
Claim Listing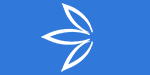 5073 Silver Peaks Avenue, Suite 103, Dacono, CO
Claim Listing

900 S Hover St, Unit A, Longmont, CO
View Profile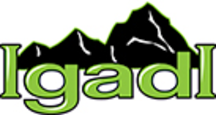 1325 S. Public Rd., Lafyette, CO
View Profile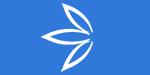 711 5th Ave, Longmont, CO
View Profile

19 S. Sunset Street, Longmont, CO
Claim Listing

400 West South Boulder Road, Unit 2700, Lafayette, CO
Claim Listing
products found

from manufacturers
More About Marijuana Dispensaries in Dacono, CO
The history of
Dacono dispensaries
has been a rocky one, but an interesting one nonetheless. After the residents voted in 2013 to lift the ban on medical marijuana dispensaries that was placed in 2012,
Dacono dispensaries
have been popping up and are becoming very successful. If you're visiting this region of Colorado, Leafbuyer.com is your go-to source in your search of the best deals, and information on any Dacono dispensary.
What are the laws for medical & recreational marijuana in Dacono, CO?
As always, in order to consume & purchase recreational & medical marijuana in Dacono, CO, you must be at least 21 years of age. Be sure to get familiar with the local laws of the city and county before looking to purchase or consume medical or recreational marijuana, as laws vary from city to city.
Once you've determined the laws of the city and county, and are eligible to consume recreational marijuana in the area, you've come to right place! Leafbuyer offers some of the best weed deals and specials for recreational marijuana and medical marijuana in Dacono, CO. Partnering with local marijuana dispensaries and stores, Leafbuyer is able to help you find you specials in the area, including deals on weed strains that you love most.
As one of the leading
dispensary finders
in the nation, Leafbuyer's interactive mapping tool allows you to find the latest and greatest Dacono, CO recreational & medical marijuana dispensaries. "Search. Save. Everday." with Leafbuyer.
Learn More About the Beautiful Town of Dacono, CO
Located halfway between two major cities in Colorado, Dacono has a history with farming, coal mining, and even railroad! Look no further for genuine Colorado history than Dacono. If coal mining tours are not your forte, there are some other opportunities to spice up your afternoons in this northern Colorado region. Slide on over to your homegrown Dacono dispensary and then mosey over to their world-class paintball facility or even a short-track competitive speedway for full-throttle racing!
After getting directions to one of the many
Dacono dispensaries
through Leafbuyer.com, head on over to any of the amazing local restaurants that have incredible munchie-appeasing culinary options. Once your cannabis needs have been met by the local
Dacono dispensary
, make sure you escape to one of the many parks, trails and public outdoor areas that Dacono has to offer!
If walking trails don't peak your interest, maybe the many live music events will. Escape to Dacono to experience great line-ups of great local music. You will be pleasantly surprised to find events like Spirit Contests and Beer Gardens, where local distillers provide spirit tasting and offer wide craft beer selections. Don't show up to the party empty-handed. Make it an event worth remembering by bringing your edibles from a local
Dacono dispensary
!
Not only does Dacono offer great year-round escapes, but they also have an amazing firework display in the late-summer. Grab your friends, a couple of blankets and pick up your favorite concentration from the resident Dacono dispensary to make it an epic summer!
Scoop these deals while they're hot!
Find the hottest cannabis deals near you on wax, edibles, ounces of flower, and much more!
See all deals
Save money, subscribe.
Get Exclusive Local Cannabis Deals delivered to your phone and email!!

Please enter your mobile phone number to receive Deal Alerts via text message from this dispensary.
Send me Leafbuyer Deal Alerts as well!
Please wait...processing form.


Thank you! You have been signed up for text alerts.
Thank You for claiming this listing on Leafbuyer.com.

If you are the OWNER of (or otherwise affiliated with) this location, please complete and submit this form and we will contact you shortly.
Your information will remain confidential and will not be sold or otherwise shared.
Please wait...processing form.


Thank you! Your message has been received.
We will get back to you shortly.

Leafbuyer complies with state laws regarding access to marijuana-related products. To continue, you must be 21 years of age or older or hold a valid medical marijuana card?

Are you eligible to continue?