Marijuana Dispensaries in
Craig, Colorado
2 dispensaries found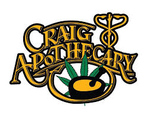 611 Breeze Street, Craig, CO
View Profile

100 W Main St, Oak Creek, CO
View Profile
products found

from manufacturers
More About Marijuana Dispensaries in Craig, CO
Leafbuyer helps cannabis consumers find the best deals and the top dispensaries, headshops, grow stores, and product manufactures in the legal marijuana industry. If you are searching for recreational or medical marijuana, Leafbuyer can help you find a nearby Craig, CO dispensary with exceptional deals on flower, concentrates, edibles, and other cannabis-related products. Leafbuyer currently has over 5000 active deals in more than 23 states such as Colorado, Washington, and California. How do we get these deals? Leafbuyer has partnered with the major players in the industry to save you money. These partnerships include companies such as O.penVape, Edi-Pure, Incredibles, Livwell, Lightshade, LaContes, The Clinic, and MMJ America just to name a few. We stay in constant contact with these businesses, so the cannabis deals and specials are updated daily in real-time! Check back frequently as your favorite marijuana strain or product might be on sale. Plus, don't forget to sign up for our exclusive email blast. Once a week we find the most popular cannabis deals on the site and compile them into one email for you. We send a monthly newsletter also to help you stay up-to-date on the news and rapid developments in the cannabis industry. If you want to save money, Leafbuyer.com is your number #1 source for marijuana deals and specials.
To use our dynamic map-driven interface, first choose a category (businesses, deals, Ounce Specials, or Featured) and type in a specific city or region. Then choose a deal or business from the detailed list on the right of your screen. Be sure to filter the results and take advantage of our advanced searching technology. You can filter by medical or recreational Craig, CO dispensary locations and even search for specific products including flower, edibles, and concentrates, and more! Find the best discounts on grams, eighths, quarters, ounces, shake, pre-rolls, chocolates, gummies, mints, kief, tinctures, pipes, bongs, dab rigs, nails, steamrollers, vape pens, shatter, wax, oils, crumble, honey, cartridges, live resin, topicals, salves, and so much more!
Scoop these deals while they're hot!
Find the hottest cannabis deals near you on wax, edibles, ounces of flower, and much more!
See all deals
Save money, subscribe.
Get Exclusive Local Cannabis Deals delivered to your phone and email!!

Please enter your mobile phone number to receive Deal Alerts via text message from this dispensary.
Send me Leafbuyer Deal Alerts as well!
Please wait...processing form.


Thank you! You have been signed up for text alerts.
Thank You for claiming this listing on Leafbuyer.com.

If you are the OWNER of (or otherwise affiliated with) this location, please complete and submit this form and we will contact you shortly.
Your information will remain confidential and will not be sold or otherwise shared.
Please wait...processing form.


Thank you! Your message has been received.
We will get back to you shortly.

Leafbuyer complies with state laws regarding access to marijuana-related products. To continue, you must be 21 years of age or older or hold a valid medical marijuana card?

Are you eligible to continue?