Marijuana Dispensaries in
Avon, Colorado
8 dispensaries found

40814 Highway 6, Units C & D, Avon, CO
View Profile

40801 US HWY 6, Unit 5, Avon, CO
View Profile

171 W Beaver Creek Rd, Avon, CO
View Profile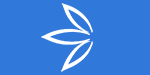 View Profile

40928 US Hwy 6, Unit 2E, Avon, CO
View Profile

40690 Hwy 6, Suite E2, Avon, CO
View Profile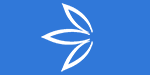 40833 Highway 6, Avon, CO
Claim Listing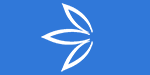 40690 Highway 6, Avon, CO
Claim Listing
products found

from manufacturers
More About Marijuana Dispensaries in Avon, CO
Avon Colorado is an affordable city to vacation as it is located just 15 minutes west of Vail. The town started in 1889 as a rail station and was called Avin. The town was renamed, Avon in 1978 as it was incorporated. The Town of Avon is located in Eagle County and has a population of 6447 based on the 2010 census.
Because of its proximity to the ski slopes this makes it an ideal place for affordable lodging. Avon also has some great restaurants, nightlife and awesome local pubs. Ski enthusiasts from all over the world descend on Avon in the winter months and the towns economy benefits tremendously from the tourism dollar. It is estimated that the population triples during the height of the ski season making it a very active place for a small town.
In regards to cannabis consumption the unfortunate situation is Avon voted not to allow medical or recreational dispensaries within the city limits and has continued to vote against the use of marijuana. If you are looking for a medical or recreational dispensary near Avon you do not need to look far. Sales of marijuana outside of Avon is allowed and there are currently 5 dispensaries open for marijuana sales. Rocky Road Remedies, High Country Healing, Herbal Elements, Native Roots, and Roots RX.
These dispensaries are located right outside of Avon and Vail along I-70. These dispensaries grow some of the best Colorado marijuana in the country making Avon a great place to stay. Be aware, while consuming marijuana in private is legal in the state of Colorado, this does not mean you can openly consume Marijuana products in public. Avon has taken a hard line and will make arrests for people openly consuming marijuana or cannabis related products. Also please use responsibly as skiing while high can pose a danger to you and those around you. Please make sure you follow the local laws of Avon regarding marijuana consumption.
Scoop these deals while they're hot!
Find the hottest cannabis deals near you on wax, edibles, ounces of flower, and much more!
See all deals
Save money, subscribe.
Get Exclusive Local Cannabis Deals delivered to your phone and email!!

Please enter your mobile phone number to receive Deal Alerts via text message from this dispensary.
Send me Leafbuyer Deal Alerts as well!
Please wait...processing form.


Thank you! You have been signed up for text alerts.
Thank You for claiming this listing on Leafbuyer.com.

If you are the OWNER of (or otherwise affiliated with) this location, please complete and submit this form and we will contact you shortly.
Your information will remain confidential and will not be sold or otherwise shared.
Please wait...processing form.


Thank you! Your message has been received.
We will get back to you shortly.

Leafbuyer complies with state laws regarding access to marijuana-related products. To continue, you must be 21 years of age or older or hold a valid medical marijuana card?

Are you eligible to continue?