Serra Belmont
2519 Southeast Belmont Street,
Portland, OR 97214
971-544-7055

Retail

Medical
Serra is an experiential cannabis lifestyle brand and curated retail space that rethinks, redefines and sets the bar for progressive pot culture. This Modern Druggist has two dispensary locations in Portland providing the very best recreational marijuana shopping experience and selection of flower, edibles, topicals, concentrates and lifestyle accessories.

Serra's goal has always been to set a new standard for modern cannabis culture, pushing aside the stoner vibe in exchange for something more artful and sophisticated.

Serra stores welcome recreational cannabis customers ages 21 and over as well as OMMP patients ages 18 and older.
Hours of Operation
Monday
10:00 AM - 10:00 PM
Tuesday
10:00 AM - 10:00 PM
Wednesday
10:00 AM - 10:00 PM
Thursday
10:00 AM - 10:00 PM
Friday
10:00 AM - 10:00 PM
Saturday
10:00 AM - 10:00 PM
Sunday
11:00 AM - 7:00 PM
This dispensary does not have any deals online.
You can find deals now at these nearby businesses:

Papa Buds
1.8 mi from this location

Mindrite
2.6 mi from this location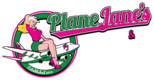 Plane Jane's
5.3 mi from this location

Top Shelf Budz
6.2 mi from this location

Green Mart
8.2 mi from this location

Emerald City Dispensary
18.5 mi from this location