Oregon Grown Gift Shop

324 SE 82nd Ave,
Portland, OR 97216
971-319-6093

Retail

Medical
Oregon Grown Gift Shop opened in 2014 to OMMP medical patients, and expanded to serve all adults age 21 and over in October 2015. Oregon legalized medical marijuana in 1998, and members of the Oregon Grown team have a long history of advocating for the use of cannabis for various therapeutic purposes.
An important part of our vision requires that we do the research and choose the highest quality products. Our customers enjoy the confidence of knowing that whether looking for flowers, medibles, tinctures, concentrates, or topicals, they are receiving the best available, at excellent prices.
Member Since: September 2017
Hours of Operation
Monday
10:00 AM - 9:00 PM
Tuesday
10:00 AM - 9:00 PM
Wednesday
10:00 AM - 9:00 PM
Thursday
10:00 AM - 9:00 PM
Friday
10:00 AM - 10:00 PM
Saturday
10:00 AM - 10:00 PM
Sunday
10:00 AM - 7:00 PM
This dispensary does not have any deals online.
You can find deals now at these nearby businesses:

Papa Buds
2.8 mi from this location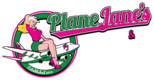 Plane Jane's
3.3 mi from this location

Mindrite
5.4 mi from this location

Top Shelf Budz
6.1 mi from this location

Green Mart
11.2 mi from this location

Emerald City Dispensary
20.3 mi from this location