Attis Trading Company inc.
7737 SW Barbur Blvd,
Portland, OR 97219
503-841-5462

Retail

Medical
Attis Trading Company is a recreational dispensary located in Portland. It's one of five locations in Oregon, which means they're doing something right! Aside from excellent customer service and deep cannabis knowledge among the staff, Attis is committed to a growing sustainability movement in the legal marijuana industry. If you're looking for a dispensary with a conscience, be sure to stop by and pick up some of their flower, edibles, and concentrates from 9am - 9pm Sundays, and 8am - 9:45pm Monday-Saturday.
Hours of Operation
Tuesday
8:00 AM - 9:45 PM
Wednesday
8:00 AM - 9:45 PM
Thursday
8:00 AM - 9:45 PM
Saturday
8:00 AM - 9:45 PM
This dispensary does not have any deals online.
You can find deals now at these nearby businesses:

Papa Buds
3.8 mi from this location

Mindrite
4.3 mi from this location

Top Shelf Budz
5.3 mi from this location

Green Mart
6.1 mi from this location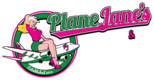 Plane Jane's
9.4 mi from this location

Emerald City Dispensary
19.9 mi from this location