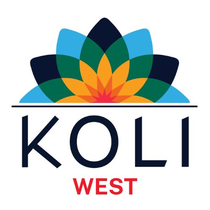 Koli Cannabis - West

655 W Ramm Rd, Claremore, OK 74017
Today: 8:00 AM - 10:00 PM

Monday:

8:00 AM - 10:00 PM

Tuesday:

8:00 AM - 10:00 PM

Wednesday:

8:00 AM - 10:00 PM

Thursday:

8:00 AM - 10:00 PM

Friday:

8:00 AM - 10:00 PM

Saturday:

8:00 AM - 10:00 PM

Sunday:

10:00 AM - 9:00 PM
Here at Koli Cannabis We want to offer the best Customer Service as well as the best Prices, Selection,
OK License #DAAA-41GC-8W1Z
This dispensary does not have any deals online.
11-30-2023 09:52 PM
View Live Deal
6ba29042-487d-4694-87ef-8e25d011bb9f
11-28-2023 05:09 PM
View Live Deal
bbb885bc-bb4e-43c2-83cc-835856dd6dca
10-31-2023 04:37 PM
View Live Deal
39317a0d-bc32-4a98-82d9-5f5ad38fc26b
06-02-2023 09:24 PM
View Live Deal
9019addd-3c69-4799-811e-8f2b1e4bba10
05-23-2023 12:38 AM
View Live Deal
d3506ab7-99eb-4685-be77-01f763ae2909
04-11-2023 06:29 PM
View Live Deal
0f84fe31-d010-497e-a2e5-5d7049a3bce9
03-28-2023 10:48 PM
View Live Deal
d88063a6-3672-4fcc-94b7-a2d3a2071e81
03-28-2023 07:49 PM
Hi All, Please visit our Koli Cannabis-Catoosa location (1555 N Highway 66 STE B, Catoosa, OK-74015, Tel: 918-379-5044) today. We are offering special deals for our customers to celebrate the anniversary of this location. These specials are only for Koli-Catoosa. Don't miss it. Thanks.
###We match any live prices. Please bring your receipt to claim it.###
1. Premium Shake $5/oz| $14/3oz
2. Flower Ounce deals from $20/oz, $45/oz, $65/oz and so on
3. Koli Joint Jars 28g/$50.00
4. Honey Creek Carts $4.00ea | 28/$100
5. Koli Chocolate Bar 5000mg $30.00ea | 3/$85
6. Timeless Cart $18G|6/$100 & Conte Cart $8G|14/$100
7. Treesap 2oz 400mg $7.00ea
8. Oil Tycoon Tanker $10G|10/$95
9. Wax from $5G|28/$90 & cartridges from $4G|28/$100
10. 1000mg Gummies $10.00ea
11. Prerolls and Gummies from $1.00ea
12. And Many More.

View Live Deal
5dfef521-3079-40fb-b561-8fdbcf68152a
03-17-2023 04:25 PM
View Live Deal
5c61d23e-118b-4e61-8467-cad6a6488697
03-05-2023 04:35 PM
View Live Deal
c764407b-da8c-4522-91d7-7f71504de572
03-03-2023 09:26 PM
View Live Deal
038ed1f8-c4b5-4921-ab50-a8dcef70851f
02-20-2023 05:09 PM
View Live Deal
541a4f87-6826-46ee-9768-574a7b4f6375
02-13-2023 04:33 PM
View Live Deal
9bb9714c-1d99-4225-93c1-8ceaa89442ad
02-03-2023 08:14 PM
View Live Deal
e8254a3e-afbc-42e9-897c-d3e834174fd2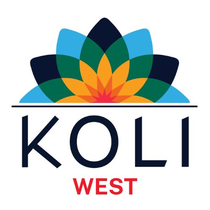 655 W Ramm Rd, Claremore, OK
View Profile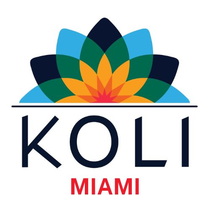 225 E Steve Owens Blvd, Miami, OK
View Profile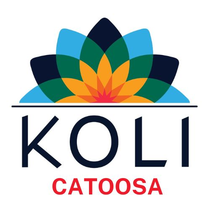 1555 N Highway 66, STE B, Catoosa, OK
View Profile
Save money, subscribe.
Get Exclusive Local Cannabis Deals delivered to your phone and email!!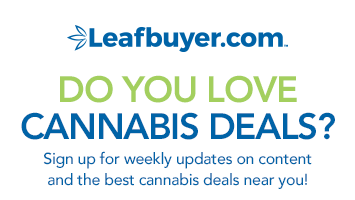 By checking the box and signing up, you consent to receive cannabis-related informational and marketing text messages from - including texts sent using an autodialer - to the wireless number you provided above. Your consent is not required to make a purchase. You also agree to receive promotional emails.
By checking the box and signing up, you agree to the and - which includes an Arbitration Agreement and Class Action Waiver.
To opt-out of texts, reply STOP. To opt-out of emails, use one of the methods described in our Privacy Policy.

Text This Deal To Me
Or Present Deal in Store
---
---
This advertisement is for customer reference only and has no value and is not intended to be exchanged for any product. Leafbuyer (Leafbuyer Technologies, Inc) is not responsible for the content of any advertisement. All advertisements are the sole responsibility of the vendor publishing the advertisement. If an advertisement is not valid, please contact the vendor directly as errors may have been made in the creation of the advertisement. This advertisement is only intended to be viewed by those of legal age and in the state/local area where the product is legally open for sale. Additionally, all state and local laws and restrictions apply to all advertisements. Void where prohibited.