LaContes Dispensary + Clone Bar

5194 Washington St,
Denver, CO 80216
303-292-2252

Retail

Medical
LaContes is a well-known marijuana clinic in the Greater Denver Area, but what most don't know is that they also have a cannabis clone bar! This medical and adult-use cannabis dispensary is located at 5194 Washington St and is open seven days a week. When you stop in and browse their selection, be sure to ask the budtender what their favorite THC product is. It may just surprise you!
Member Since: July 2015
Hours of Operation
Tuesday
9:00 AM - 6:50 PM
Wednesday
9:00 AM - 6:50 PM
Thursday
9:00 AM - 6:50 PM
Saturday
9:00 AM - 6:50 PM
This dispensary does not have any deals online.
You can find deals now at these nearby businesses: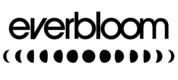 Everbloom - Race
0.8 mi from this location

Buddy Boy Brands - York
1.1 mi from this location

Doc's Apothecary - Globeville
1.3 mi from this location

LivWell - Franklin
1.4 mi from this location

Sticky Fingerz
1.4 mi from this location

Buddy Boy Brands - Walnut
1.5 mi from this location

The Lodge Cannabis - High Street
1.5 mi from this location

Pure Marijuana Dispensary - 40th
1.6 mi from this location

Denver Dispensary
1.7 mi from this location