TweedLeaf - Colorado Ave.
1602 W. Colorado Ave,
Colorado Springs, CO 80904
719-465-2522

| | |
| --- | --- |
| Medical | |
High-quality medical cannabis, knowledgeable budtenders, and a welcoming shopping environment are what TweedLeaf is all about. They take the time to listen to their patients and tailor their menu to their needs. TweedLeaf takes serving the local cannabis community very seriously and always strives to keep their patient's happy and make their community proud. By keeping their shelves stocked full of fresh, high-quality cannabis TweedLeaf is the perfect go-to shop for all your cannabis needs. Their shop located at 1602 West Colorado Avenue in Colorado Springs, Colorado is eagerly awaiting your visit!
Hours of Operation
Tuesday
9:00 AM - 8:45 PM
Wednesday
9:00 AM - 8:45 PM
Thursday
9:00 AM - 8:45 PM
Saturday
9:00 AM - 8:45 PM
This dispensary does not have any deals online.
You can find deals now at these nearby businesses:

Herbal Healing - W Colorado
0.9 mi from this location

The Hemp Center - CO Springs
0.9 mi from this location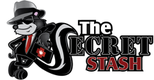 The Secret Stash
1.2 mi from this location

LivWell - Tejon
2.3 mi from this location

Good Weed
2.4 mi from this location

Levity Wellness
2.7 mi from this location

A Wellness Centers
2.7 mi from this location

Headmaster MMJ
3.1 mi from this location

LivWell - Nevada
3.1 mi from this location