Native Roots Gas & Grass - Uintah

1705 W Uintah St,
Colorado Springs, CO 80904
719-375-5512

Stop on the west side of I-25 on Uintah, to receive an incredibly fulfilling medical shopping experience with the convenient option to fill your tank at one of our well-known Gas & Grass locations. So swing on through and let one of our incredible budtenders find the perfect product to meet and exceed all of your medical marijuana needs.

OUR SECOND GAS & GRASS LOCATION
Native Roots Gas and Grass is the world's first dispensary and gas station combo.
Hours of Operation
Tuesday
8:00 AM - 9:00 PM
Wednesday
8:00 AM - 9:00 PM
Thursday
8:00 AM - 9:00 PM
Saturday
8:00 AM - 9:00 PM
This dispensary does not have any deals online.
You can find deals now at these nearby businesses:

The Hemp Center - CO Springs
0.9 mi from this location

Best Meds
1 mi from this location

The Healing Canna - Chestnut
1.1 mi from this location

Herbal Healing
1.1 mi from this location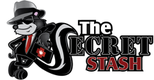 The Secret Stash
1.3 mi from this location

Levity Wellness
2.1 mi from this location

Big Medicine Cannabissary
2.5 mi from this location

LivWell Enlightened Health - Nevada
2.6 mi from this location

LivWell Enlightened Health - Tejon
2.6 mi from this location