The Station
This location is CLOSED


3005 28th St,
Boulder, CO 80301
303-442-0892

***WE ARE TEMPORARILY CLOSED. WE WILL BE BACK SOON!*** The Station is a locally owned and operated Medical and Recreational Marijuana Center located in Boulder, Colorado. We have put forth unrivaled due diligence to find the best people in this business in order to provide you with an informative, professional, and personal experience.

Stop by and check out our NEW Daily Deals and NEW lower pricing on all tiers!
This dispensary does not have any deals online.
You can find deals now at these nearby businesses:

The Farm
0.5 mi from this location

Magnolia Road Cannabis Co
0.9 mi from this location

Helping Hands Herbals
1.5 mi from this location

Elements Boulder
2.1 mi from this location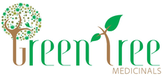 Green Tree Medicinals - Boulder
2.1 mi from this location

Karing Kind
3.7 mi from this location

Starbuds - Louisville
6.9 mi from this location

Headquarters Cannabis Company - Longmont
12.7 mi from this location

Bud Depot
13.3 mi from this location