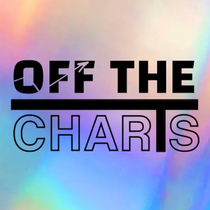 Off The Charts - San Francisco
879 Bryant St, San Francisco, CA 94103
Today: 6:00 AM - 10:00 PM

Monday:

6:00 AM - 10:00 PM

Tuesday:

6:00 AM - 10:00 PM

Wednesday:

6:00 AM - 10:00 PM

Thursday:

6:00 AM - 10:00 PM

Friday:

6:00 AM - 10:00 PM

Saturday:

6:00 AM - 10:00 PM

Sunday:

6:00 AM - 10:00 PM
This collective does not have any deals online.
12-04-2023 02:06 PM
View Live Deal
cceff9a5-4120-4daa-9c19-03a0fb811402
11-27-2023 02:08 PM
View Live Deal
9fb4e538-e44d-4f9f-9274-f195b6f58444
11-22-2023 02:04 PM
View Live Deal
cb9b213f-c598-4bd1-b9cd-1e6b285ae74d
11-13-2023 03:12 PM
View Live Deal
7e91983e-e5b6-4101-9006-950f3651d05b
11-06-2023 02:44 PM
View Live Deal
68a7dae3-3cfe-4c90-bea7-c0cebdf929ee
10-27-2023 02:47 PM
View Live Deal
64a6cffd-3b41-435f-877a-c6383d7bb744
10-20-2023 01:10 PM
View Live Deal
1e774a28-61b8-40af-9432-87d6c39a691c
10-13-2023 02:55 PM
View Live Deal
fd9eb4c6-a1fe-4294-8aa6-07bccbe09f35
10-06-2023 02:18 PM
View Live Deal
4d84e82e-ba31-477b-aecb-4e3b2f7b32f0
09-29-2023 03:23 PM
View Live Deal
1bd3f56e-e885-4ff3-ae10-1be48cea671d
09-22-2023 03:36 PM
View Live Deal
30f7b2f8-2a7d-4943-9613-d7430a4f64d6
09-20-2023 05:39 PM
View Live Deal
629b66f7-1ddb-4118-880e-0d50b297b501
09-09-2023 01:21 PM
View Live Deal
fadd6171-eb7e-4277-b0bf-3ccf726c78d9
Save money, subscribe.
Get Exclusive Local Cannabis Deals delivered to your phone and email!!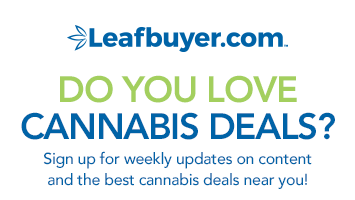 By checking the box and signing up, you consent to receive cannabis-related informational and marketing text messages from - including texts sent using an autodialer - to the wireless number you provided above. Your consent is not required to make a purchase. You also agree to receive promotional emails.
By checking the box and signing up, you agree to the and - which includes an Arbitration Agreement and Class Action Waiver.
To opt-out of texts, reply STOP. To opt-out of emails, use one of the methods described in our Privacy Policy.

Text This Deal To Me
Or Present Deal in Store
---
---
This advertisement is for customer reference only and has no value and is not intended to be exchanged for any product. Leafbuyer (Leafbuyer Technologies, Inc) is not responsible for the content of any advertisement. All advertisements are the sole responsibility of the vendor publishing the advertisement. If an advertisement is not valid, please contact the vendor directly as errors may have been made in the creation of the advertisement. This advertisement is only intended to be viewed by those of legal age and in the state/local area where the product is legally open for sale. Additionally, all state and local laws and restrictions apply to all advertisements. Void where prohibited.