Remedy Inc.
68945 Vista Chino, Suite C
Cathedral City, CA 92234
760-832-7083

Retail

Medical
Remedy Inc is a local favorite recreational and medical marijuana shop that is dedicated to serving their local community the best cannabis on the market. Remedy Inc believes in serving and giving back to their community through the benefits of legal marijuana. Not only do they take care of the people who walk in their shop but, they are always planning events with the local neighborhoods. Remedy Inc has become more than just a cannabis shop. They are now a part of enhancing the lives of their entire community. Stop in and say hi at their shop located at 68945 Vista Chino in Cathedral City!
Hours of Operation
Monday
8:00 AM - 10:00 PM
Tuesday
8:00 AM - 10:00 PM
Wednesday
8:00 AM - 10:00 PM
Thursday
8:00 AM - 10:00 PM
Friday
8:00 AM - 10:00 PM
Saturday
8:00 AM - 10:00 PM
This collective does not have any deals online.
You can find deals now at these nearby businesses:

Green Leaf Wellness
8.3 mi from this location

Brown Dog Health and Wellness
8.4 mi from this location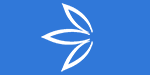 IVTHC
8.6 mi from this location
The Coachella Lighthouse
18.2 mi from this location