Search For Dispensaries Near Me
Find Dispensaries Near Me
Use Leafbuyer's SIMPLE SEARCH
The number of
medical and recreational marijuana dispensaries
in the United States is growing by the day. With so many new dispensaries taking root, have you ever wondered, "Just where are the dispensaries near me?"
Whether you live in an established, legal medical or
recreational marijuana state
or currently reside in a state just jumping on the legal cannabis bandwagon, you're most likely only a short trip away from the numerous cannabis dispensaries near you. Luckily, no matter where the nearest dispensary is to your location, Leafbuyer provides search tools specific to the cannabis industry, allowing you to get the information needed to find your new favorite dispensaries and cannabis products with the ease of a few clicks.
Our exclusive SIMPLE SEARCH function allows you to find up-to-the-minute cannabis deals, menus, sales, and specials at the recreational and medical marijuana dispensaries near you.
Using the all new SIMPLE SEARCH, you can search through menus and deals by cannabis product type, allowing you to search for marijuana flower, concentrates, topicals, and hundreds of other products from hundreds of medical and recreational dispensaries near you! You can search by quantity you wish to purchase, the plant phenotype, the strain name, the price, and even the percentage of
THC and CBD
!
Looking for a $99 medical ounce of Girl Scout Cookies flower in Los Angeles, California? Using SIMPLE SEARCH, you will now be able to find cannabis dispensaries offering this exact product at this exact price on their menu or through a deal coupon. Simple, right?
Leafbuyer Technologies was established with the cannabis consumer in mind. Opening alongside rollout of Colorado's recreational marijuana program in 2014, Leafbuyer delivers the cannabis industry's LARGEST catalog of medical and recreational dispensary deals. By using Leafbuyer to find dispensaries near you, you can
seamlessly browse product menus, view exclusive photos and videos, and gain access to specials and unique deals at those dispensaries.
As the cannabis industry continues to gain momentum across the U.S., Leafbuyer is YOUR source for navigating the budding industry.
Other Leafbuyer Features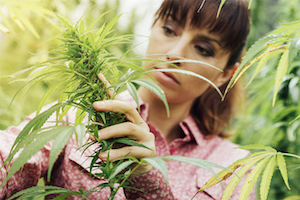 Across the country, the number of cannabis jobs continues to grow.
Leafbuyer helps you connect with hundreds of jobs in the cannabis industry, offering the most comprehensive source for marijuana employers and job seekers.
Jobs range from budtenders and growers to managers and marketers and beyond! Don't want to be involved with the marijuana plant? Check out ancillary companies like Leafbuyer!
With rapid industry growth in the legal marijuana market, businesses and dispensaries are constantly seeking employees to help keep up. Use our cannabis jobs board to elevate your career today!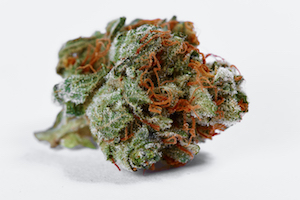 We understand as the cannabis industry continues to grow across the U.S., consumers are faced with learning how to determine good weed from the poorly grown, a sleepy experience from a laugh-filled one.
The
Leafbuyer strain guide
is THE SOURCE for growing your knowledge of the cannabis plant.
You can search by plant phenotype and strain name. Each cannabis strain profile offers the cannabinoid content, including THC and CBD percentages. Our strains page offers a look into the flavors you can expect as well as potential medical uses, plant lineage details, growth times, and other general effect information.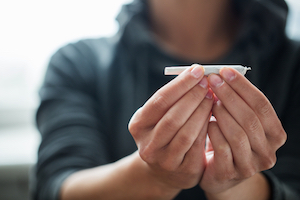 Whether you are a cannabis user or not, the transition into a legal medical or recreational marijuana market has widened the eyes, in both excitement and fear, of people across the U.S.
That's where the
Leafbuyer blog
comes in, offering insights daily.
From information on marijuana laws and dispensary or product reviews to posts on exciting new research, the Leafbuyer blog provides how-to guides, growing tips, and a variety of other, easily accessible facts on the cannabis plant and the billion-dollar industry being built around it. Stop by today!