Thousands of Offers. Millions in Savings.

Get the best cannabis deals sent straight to you...
Get access to exclusive deals & inside info on community events and giveaways!
Learn About Marijuana In Washington DC
---
Frequently Asked Questions About Marijuana in Washington DC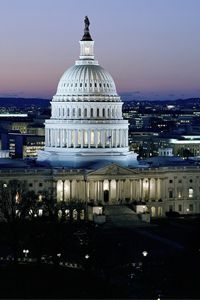 Created by the U.S. Constitution, the District of Columbia is a small area between Virginia and Maryland where the White House and the United States Congress operate. Home to some of the most famous monuments, statues, and buildings in American history, Washington, D.C. attracts visitors from all over the world. Though the film "The Big Lebowski" has been listed as a cultural treasure by the Library of Congress, the District has a way to go before the Dude abides.
Is Marijuana Legal in Washington, D.C.?
Washington, D.C. has legalized for limited use marijuana, given certain preconditions are met.
When Did Marijuana Become Legal in Washington, D.C.?
The bill to legalize the medical use of marijuana in Washington, D.C. was first proposed in 1998, but due to various political and financial reasons, it did not become law until 2010.
In 2014, voters in Washington, D.C. passed Measure 71 with over 60 percent of the vote. Measure 71 gave adults age 21 and older the ability to grow, possess, and use marijuana under certain conditions.
It did not, however, provide any way to differentiate licenses from recreational sales, dispensaries, growers, and product manufacturers or certify laboratories to test marijuana.
Where Are Dispensaries in Washington, D.C.?
As of August 2018, Washington, D.C. has five dispensary locations and eight cultivation centers. The district has set five as the limit, but the mayor may permit as many as eight as patient need and volume increases.
Who Can Be a Medical Patient in Washington, D.C.? Who Can Consume Recreationally?
Medical marijuana businesses have been licensed to grow, manufacture, or sell marijuana products legally in Washington, D.C.
Though adults 21 and older may legally possess marijuana, there is nowhere to purchase it legally. In January 2017, a bill was proposed which would allow for the District of Columbia to create a recreational marijuana licensing procedure. As of August 2018, no legal structure for recreational sales exists.
Recreational marijuana consumers must be 21 or older.
To be registered in the medical marijuana program in Washington, D.C., a person needs to have a condition or illness which may receive benefit from the use of marijuana. This is determined by a recommending physician.
How Do I Become a Medical Patient in Washington, D.C.?
A qualified health professional - defined as an M.D., D.O., advanced practice registered nurse, physician's assistant, dentist, or naturopathic physician in good standing - can recommend marijuana if they believe it may provide relief from a disease, condition, or symptom which limit a person from living fully.
In order to recommend the medical use of marijuana, the physician must:
Develop a qualified physician-patient relationship

Perform an assessment of your medical history, including an in-person physical (must be done within 90 days of the recommendation)

Assume responsibility for ongoing care and treatment, assuming the relationship is not limited to the purpose of obtaining medical marijuana

Make a recommendation for medical marijuana based upon their assessment of medical history and the current state of your medical condition

Review other FDA-approved medications and treatments which may provide relief
If a patient is under the age of 18, the parents or legal guardian of the minor must register as their caregiver and must agree in writing to the treatment on behalf of the minor.
After receiving a recommendation from a qualified medical provider, you can find the application packet online. In addition to the $100 application fee, proof of residency in the District of Columbia and a photocopy of a government-issued ID are required.
Where Can Marijuana Be Consumed in D.C.?
Marijuana cannot be consumed in any of the following places or ways:
During any task where being under the influence of marijuana would constitute negligence.

In a vehicle on any road, alley, or parking area

On any street or alley

In any park

Any place reasonably assessed as public, where the public is generally invited

In a way which can cause harm to yourself or others, including property damage

In any place where minors under 18 who are not registered medical patients may be affected.
The District of Columbia has attempted to allow social marijuana clubs - where consumers could go to use marijuana recreationally, but not purchase the substance. As of March 2017, they remain banned.
While possession has been decriminalized, public consumption - even for medical patients - remains prohibited. Misdemeanor criminal charges, fines up to $1,000, and as much as six months imprisonment are the penalties. Additionally, marijuana cannot be consumed at the place it was purchased.
Recreational consumers are similarly unable to consume marijuana in public spaces.
How Do I Get a Job in the Washington, D.C. Marijuana Industry?
Anyone wishing to find a job in the D.C. cannabis industry must be 21 or older and not have a misdemeanor for drug-related crimes or a felony of any kind. You will be required to take a certification course, and proof of doing so is required during the application process.
Is Drug Testing for Marijuana Legal in Washington, D.C.?
Employers are not required to permit marijuana possession or use on the job and may continue to enforce drug-free workplace policies as they wish, as long as the policy does not discriminate against those enrolled in the program just for being registered.
Is Delivery of Marijuana Legal?
Recreational dispensaries are not currently available in Washington, D.C. For the time being, medical dispensaries in D.C. are unable to make deliveries directly to patients.
How is Marijuana Paid For at Washington, D.C. Dispensaries?
Marijuana is commonly purchased using cash, a result of the federal prohibition of marijuana on the banking industry. However, some of the dispensaries in Washington, D.C. accept credit card.
---
Washington DC Marijuana Laws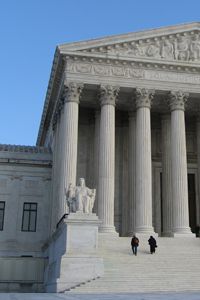 D.C. currently has three laws affecting how a person may access cannabis and the resulting penalties if the use, possession, cultivation, or sales are done improperly.
Washington, D.C. first attempted to create a law allowing the medical use of marijuana back in 1998, but congressional efforts undermined the process.
In 2010, over a decade later, the bill was reintroduced. Without congress blocking the measure, the Department of Health began to license patients, caregivers, physicians, growers, and dispensary locations, ultimately laying the groundwork for the industry as it exists today.
In July of 2014, lawmakers passed legislation removing many of the criminal penalties associated with being in possession of marijuana. Rather than sending people to jail, these laws would make possession under certain amounts a fine, similar to a parking ticket.
Measure 71 was passed (64 percent to 36 percent) by D.C. voters in November 2014. The law made it legal for adults age 21 and older to possess, grow, and use marijuana, yet it did not authorize retail dispensaries to be licensed or opened. While recreational consumers are able to use marijuana, currently they have no place to buy it.
Purchase and Possession Limits
Medical patients may possess as much as two ounces at any time; however, dispensaries, through inventory tracking, are only permitted to sell up to two ounces to a patient in a 30-day period.
Recreational consumers, unable to purchase marijuana in the D.C. area legally, are required to either grow at home or have marijuana gifted to them without any exchange of value having occurred. Adults 21 and older can also possess up to two ounces.
Under both medical and recreational marijuana laws in Washington, D.C., consumers may possess no more than two ounces of marijuana at any time. Medical dispensaries are required to track all sales to registered patients, ensuring they never exceed two ounces in a 30-day period. Medical patients may be authorized to possess more by the recommending physician.
Any person caught in possession of more than two ounces is subject to misdemeanor charges, including fines as much as $1,000 and up to six months in jail.
Growing Marijuana at Home
Adults 21 and older may grow as many as six plants each, with no more than three plants being mature (flowering) at one time.
There is a maximum of twelve cannabis plants per residence.
Medical patients may grow as many as many as six plants, with no more than three being mature (flowering) at any one time.
All
marijuana grown at home
is must be out of sight, and any marijuana produced by the plants in excess of possession limit of two ounces is to be kept at home in a secure facility. Any person caught cultivating more than six plants is subject to six months in jail and fines up to $1,000.
Marijuana and Driving
Driving While Intoxicated
Neither medical nor recreational marijuana laws in Washington, D.C. allow a person to drive while under the influence. This extends to any motor vehicle, including a boat or aircraft.
Any person caught operating a motor vehicle while intoxicated by marijuana can be fined up to $300 dollars for the first offense and spend as much as three months in jail.
Driving While in Possession of Marijuana
Marijuana may be transported by registered patients, caregivers, and adult consumers as long as the product is in the original packaging from the dispensary location. To be extra safe, recreational users have the products out of reach, such as in the trunk.
Additionally, marijuana cannot be consumed in a vehicle, in parking areas, on roads, in parks, or in alleyways. This is punishable by misdemeanor criminal charges and as many as 60 days imprisonment.
Marijuana and Minors
Minors may only use or possess marijuana or marijuana-infused products (such as edibles, tinctures, etc…) if they have been registered into the medical marijuana program by their parents or legal guardian. The parent or guardian must agree to become the caregiver and consent to cannabis treatment in writing.
Marijuana possession under one ounce is penalized with a $25 civil fine for minors under the age of 18.


Get Exclusive Local Cannabis Deals! Just enter your email address and city in the form below
Your information will remain confidential and will not be sold or otherwise shared.

Questions, comments, suggestions and praise
If you have any ideas, comments or suggestions regarding the site or if you are experiencing problems using the site, please feel free to let us know.
Please wait...processing form.


Thank you! Your message has been received.
We will get back to you shortly.


Thank you for your interest in Leafbuyer! Please complete the form below and upload your resume. We will contact you shortly.
Please wait...processing form.


Thank you! Your message has been received.
We will get back to you shortly.

Leafbuyer complies with state laws regarding access to marijuana-related products. To continue, you must be 21 years of age or older or hold a valid medical marijuana card?

Are you eligible to continue?





We're sorry but we cannot let you continue to use the site.