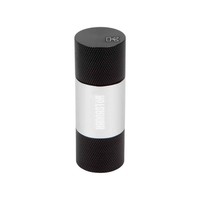 Kannastor - Kannastor Press
$15.00 ( 14mm )
$19.00 ( 19mm )

View Manufacturer Profile
Where to Buy
Description:
Kannastor botanical presses feature an all metal construction allowing you to safely treat your botanical extracts with heat without fear of contamination or failure. Designed for the long run, Kannastor presses are a favorite of smoking enthusiasts everywhere!
Made from 61/60 Anodized Food Grade Aluminum
Aluminum dowels handle the pressure of endless use
Heat tolerant to 175 to cure pollen disc
Triple dowel system allows pressing of two discs at 1 time
Two sizes. Perfect for 1g or 2g pollen discs.
Limited Lifetime Warranty
Additional Information