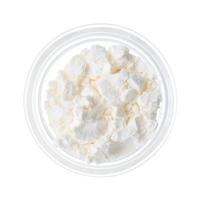 Kaliber Health - 99% Isolate Active CBD
$29.95 ( 1G Powder )
$149.95 ( 5G Powder )
$249.95 ( 10G Powder )

View Manufacturer Profile
Where to Buy
Description:
This hemp powder/slab is over 99% pure CBD and contains extremely low levels of THC if any at all!
Tasteless and odorless, this Isolate is perfect for any recipe containing an oil, fat, or solvent such as propylene glycol (vape).
This powder can also be added to dabs, or be vaporized in a dry concentrate vaporizer.
Please Note: this is VERY concentrated. If you need a small dose of CBD simply add to a larger base eg. oil to discern amounts of CBD per dose. This 99% isolate will absorb water if it is left out which will reduce the CBD content per gram from 99% to ~94%. When your product is shipped it weighs 1 gram but if it absorbs water on its way to you it will weigh more but will be less than 99% CBD by volume. You will receive at least 990mg of CBD for every gram ordered.
Additional Information