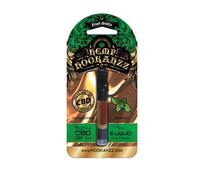 Fuggin Hemp - 500MG FRESH MINTZZ OIL CBD CARTRIDGE 1ML
$49.98 ( 1 ml )
View Manufacturer Profile
Where to Buy
Description:
500mg Fresh Mintzz Oil CBD Cartridge has a light, invigorating and refreshing minty taste. It provides the soothing, relieving benefits of cannabidiol, but with no additives. Our CBD Gold Oil is as natural as it gets! Enjoy the experience of our hemp CBD oil with our prefilled cartridges.
Each 1ml cartridge contains 500mg hemp CBD
Disclaimer: This product contains less than 0.3% THC.
THC: 0.3%