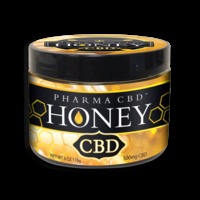 Fuggin Hemp - 500MG CBD HONEY 6OZ JAR
$49.98 ( 6oz )
View Manufacturer Profile
Where to Buy
Description:
500mg CBD Honey is made with high quality grade organic ingredients without additives or preservatives. Supercharge your immune system with the healing powers of both CBD and Honey. Enjoy in a morning cup of tea or add it to your favorite recipe.
Contains full spectrum hemp oil with CBD, CBG, CBN, and CBDA
Disclaimer: This product contains less than 0.3% THC.
THC: 0.3%