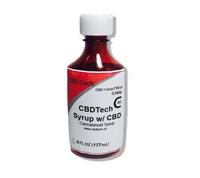 Fuggin Hemp - 250MG CBDLEAN SYRUP 6OZ BOTTLE
$20.00 ( 6oz )
View Manufacturer Profile
Where to Buy
Description:
250mg CBDLean Syrup is the perfect natural sleep remedy. Drink it straight or mix with your favorite beverage. Either way, there is no better tasting or more effective CBD Syrup. Choose from different 33 flavors, such as Bubble Gum, Pina Colada, Cherry, Grape etc.
250mg of CBD per 6oz bottle
41mg of CBD per oz
We recommend refrigerating the bottle if open longer than 1 month.
Suggested usage: Take 1/2oz to 1oz of syrup as needed.
Disclaimer: This product contains less than 0.3% THC
THC: 0.3%