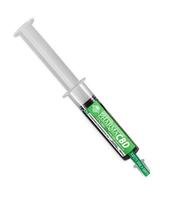 Fuggin Hemp - 2500-2600MG 25% PURE HEMP CBD GOLD OIL 10G SYRINGE
$221.98 ( 1 unit )
View Manufacturer Profile
Where to Buy
Description:
2500-2600mg 25% Pure Hemp CBD Gold Oil can be added to your food or beverage of choice (with the understanding that the oil is non-water soluble). If the oil is hard to dispense, simply place the container into warm water until it reaches your desired consistency.
10g Oral applicator: 100 servings of 25mg CBD per applicator Ã?Â? total of 2,500mg-2,600mg of CBD per 10g syringe
Disclaimer: This product contains less than 0.3% THC.
THC: 0.3%