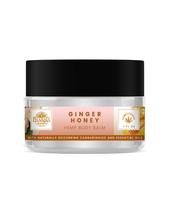 Fuggin Hemp - 150MG GINGER HONEY CBD BODY BALM 2-1OZ JARS
$59.96 ( 2-1OZ JARS )
View Manufacturer Profile
Where to Buy
Description:
150mg Ginger Honey CBD Body Balm is an all-natural, never-greasy topical with the healing power of coconut, ginger, and cannabinoids, your skin, nails, and hair will look more healthy and radiant with our moisturizing body balm.
2-1oz jars in each order
Each 1 oz jar contains 150mg of Cannabinoids
External use only. Apply topically as needed.
Disclaimer: This product contains less than 0.3% THC.
Additional Information