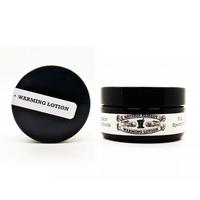 Fuggin Hemp - 100MG FULL SPECTRUM CBD WARMING LOTION 2OZ JAR
$39.99 ( 2oz )
View Manufacturer Profile
Where to Buy
Description:
100mg Full Spectrum CBD Warming Lotion is an amazing joint relief lotion with deep warming capabilities providing a temporary safeguard shield and immediate temporary relief.
Rub gently into localized areas as needed. Absorbs easily into the skin,
Disclaimer: This product contains less than 0.3% of THC,.Ingredients
Proprietary Oil Blend, Coconut Milk, Honey, Proprietary 16 Herb / Essential Oil Formula, Hemp CBD Extract, Menthol, Cayenne Pepper.
Additional Information