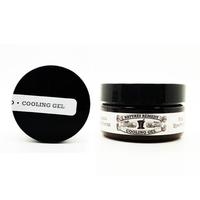 Fuggin Hemp - 100MG FULL SPECTRUM CBD COOLING GEL 2OZ JAR
$39.99 ( 2oz )
View Manufacturer Profile
Where to Buy
Description:
100mg Full Spectrum CBD Cooling Gel offers to help ease your joints with this relieving cooling gel, making it a great gel for sports recovery.
Easy to apply gel penetrates quickly and you could achieve many excellent results if you maintain an even movement while deeply massaging the affected area.
Disclaimer: This product contains less than 0.3% THC.
Additional Information