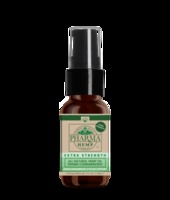 Fuggin Hemp - 550MG EXTRA STRENGTH CBD ORAL SPRAY 30ML
$54.98 ( 30 ml )
View Manufacturer Profile
Where to Buy
Description:
550mg Extra Strength CBD Oral Spray/Tincture boasts all the benefits of CBD found in our Original Spray, plus a complete blend of full-spectrum cannabinoids. The formula base is made from two of the healthiest oils available Â? hemp seed oil and coconut oil. This slows the absorption of cannabinoids and increases the duration of their soothing effects
Each 1 oz bottle contains 550mg total cannabinoids in an all-natural blend of essential coconut and hemp seed oil.
Contains full spectrum hemp oil with CBD, CBG, CBN, and CBDA
Disclaimer: This product contains less than 0.3% THC.
Additional Information