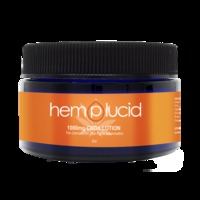 Fuggin Hemp - 1000MG CBDA HEMP LOTION 2OZ JAR
$149.95 ( 2oz )
View Manufacturer Profile
Where to Buy
Description:
1000mg CBDA Lotion provides a soft, soothing and nourishing feeling of relief to the skin. Apply directly to affected areas of the body as needed.
The effects of the CBD lotion are usually felt within 20-30 minutes of application, though it is best to allow 1-2 weeks of daily CBD use to fully evaluate the effects.
Disclaimer: This product contains less than 0.3% THC.
Additional Information