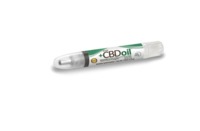 Bhangers - Plus CBD Oil Total Plant Complex
$24.95 ( each )
View Manufacturer Profile
Where to Buy
Description:
PlusCBD Oil Total Plant Complex Oral Applicators delivers a mid-level concentration of cannabinoids CBD (cannabidiol), CBC (cannabichromene), and CBG (cannabigerol), plant sterols, terpenes, and chlorophyll, providing a more direct approach to taking CBD without any carriers, sweeteners, or flavors.
Plus CBD Oil Total Plant Complex
feature the purity and consistency backed by the Plus CBD Oil Seed To Shelf Guarantee.
Optimize your human potential with
CBD Oil
.
Additional Information