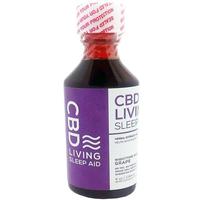 Kaliber Health - Living CBD Oil Melatonin Syrup
$39.95 ( 4 oz )
View Manufacturer Profile
Where to Buy
Description:
*Best Price Guarantee*
We are proud to bring you CBD syrup compounded by an actual pharmacist to deliver you the best products on the market!!
Our CBD Living Sleep Aid formula brings you an unparalleled relaxing CBD syrup experience.
CBD LIVING SYRUP is made using high-quality ingredients and flavors, all syrup is carefully infused with CBD to ensure freshness and quality.
60 MG CBD + 16 MG MELATONIN
CHERRY OR GRAPE FLAVOR
4 OUNCE BOTTLE