Mile High Dispensary

1350 S Sheridan Blvd,
Denver, CO 80232
303-934-6337

Since 2009, we have been pioneers in the Colorado Medical Marijuana industry. At Mile High Dispensary we are known for developing premium strains and concentrates at competitive prices.

We are recognized for our quality, with multiple awards and emphasis on customer satisfaction as well as offering our ONE low price tier for Members.

Our trademark Mile High Purps is one of Denver's most popular strains, not to mention favorites such as Golden Goat, New York Diesel and Blue Dream, all meticulously grown by our Master Growers.


Hours of Operation
Tuesday
8:00 AM - 7:00 PM
Wednesday
8:00 AM - 7:00 PM
Thursday
8:00 AM - 7:00 PM
Saturday
8:00 AM - 7:00 PM
Sunday
10:00 AM - 6:00 PM
This dispensary does not have any deals online.
You can find deals now at these nearby businesses:

Lightshade - Sheridan
0.3 mi from this location

LivWell - Lakewood
1.4 mi from this location

The Lodge Cannabis - Federal
2.2 mi from this location

LivWell - Evans
2.3 mi from this location

Trenchtown Cannabis
2.5 mi from this location

Levels
2.6 mi from this location

Canna Botica
2.9 mi from this location

Universal Herbs - Jason
2.9 mi from this location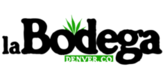 La Bodega
3 mi from this location