Medical Alternatives Clinic- CO Springs

5040 Corporate Plaza Drive,
Colorado Springs, CO 80919
719-246-0393

| | |
| --- | --- |
| Medical | |
Bruce Reimers, MD, graduated from University of Iowa School of Medicine in 1966, After completing a residency in Urology in Madison, WI and moved to Colorado, where he has been an active member in the local medical community. As one of the most knowledgeable MMJ doctors Colorado Springs residents can put their confidence in. Dr. Reimers is dedicated to helping patients understand the numerous benefits MMJ has to offer. He will examine you, review your past medical history, and make a professional decision about whether an MMJ card is the right choice for you.

Download the Medical Alternatives Clinic Mobile App for Android https://goo.gl/86KVUC and join our medical marijuana community, share your story, chat with others, engage in discussions, read articles, get help through the FAQs, get exclusive deals, find dispensaries, schedule your appointment, and if you are growing, determine your plant count based on your medical needs with the Extended Plant Count Calculator!
Hours of Operation
Monday
10:00 AM - 3:30 PM
Tuesday
10:00 AM - 3:30 PM
Wednesday
10:00 AM - 3:30 PM
Thursday
10:00 AM - 3:30 PM
Friday
10:00 AM - 3:30 PM
Saturday
10:00 AM - 3:30 PM
This clinic does not have any deals online.
You can find deals now at these nearby businesses:

Southern Colorado Medical Marijuana
1.2 mi from this location

LivWell - Nevada
1.3 mi from this location

Levity Wellness
1.4 mi from this location

A Wellness Centers
1.5 mi from this location

Best Budz - Austin Bluffs
3.7 mi from this location

The Hemp Center - CO Springs
3.9 mi from this location

Elevations
4.1 mi from this location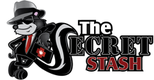 The Secret Stash
4.1 mi from this location

Herbal Healing - W Colorado
4.4 mi from this location