Epidiolex, a 99% pure, pharmaceutical-grade CBD extract created by GW Pharmaceuticals, a British company, moved forward in gaining FDA approval when an advisory panel voted unanimously to recommend approval for the drug. While the prescribing recommendation for the new medication is for several forms of intractable epilepsy such as Lennox-Gasaut and Dravet Syndrome, physicians would also be able to prescribe it as they see necessary as well.
While cannabis has been on the slow road to legalization for more than 20 years now, the federal government has been dragging its heels on changing the legal status of the plant. As a Schedule 1 substance, cannabis is classified as having "no medicinal use." However, once again, the US government offices appear to be talking out both sides of their mouth.
Although this would mean the government would have to admit to the medical benefits of cannabinoids found in cannabis and hemp, this news has sparked concern from business owners within the cannabis and hemp industries who currently produce products without FDA approval. With the cannabis industry becoming more and more accepted every week, how soon will the government jump on the cannabis bandwaggon?
Who is GW Pharmaceuticals?
Founded by two biotech entrepreneurs, Dr. Geoffrey Guy and Dr. Brian Whittle, GW is a pharmaceutical giant who has been developing and commercializing biopharmaceuticals since 1998. Epidiolex is not GW's first cannabis-based pharmaceutical.
Sativex, an oral spray, is a 1:1 THC to CBD ratio medication has received approval in 21 countries not including the United States, but they are in Phase 3 trials.
However, after receiving the blessing of the FDA's advisory panel for Epidiolex, it appears GW, a European-based company, may be strategically aligning itself to take a piece of the US cannabis industry.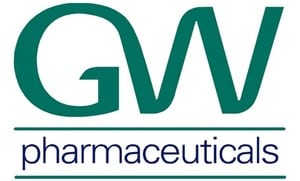 GW, on the other hand, have stated publicly they have no intent to compete with the legal marijuana or hemp industries. In fact, their target demographics are pediatric-use cases for children ages 2 and older. GW spokeswoman Jessica Wolfe told the House Public Health Care & Human Services Committee, "We in no way intend to limit or affect access to any marijuana, recreational or medical, or any hemp products licensed in Colorado."
Although, this forward motion has left leaders in the cannabis/hemp industry scratching their heads wondering how a non-US company has been able to do what they've been attempting to do for years. Some even feel dismayed at the decision.
Chris Brady, CEO for Dr. Hemp's CBD based out of Denver, Colorado stated, "The FDA moving forward with GW's product shows the entire system is bought and paid for by lobbyists with their only intention of lining the pockets of a few."
Federal Ambiguity
The recent recommendation by this advisory panel isn't the first time different areas of government have contradicted each other in regard to the illustrious herb. While the US Drug Enforcement Agency has always stuck to their guns that marijuana belongs on the Schedule I substance list alongside heroin and LSD, with no known medical use, the Department of Health and Human Services holds Patent #6630507 stating cannabinoids have a plethora of medical possibilities:
... cannabinoids [may be] useful in the treatment and prophylaxis of wide variety of oxidation associated diseases, such as ischemic, age-related, inflammatory and autoimmune diseases. The cannabinoids are found to have particular application as neuroprotectants, for example in limiting neurological damage following ischemic insults, such as stroke and trauma, or in the treatment of neurodegenerative diseases, such as Alzheimer's disease, Parkinson's disease, dementia, and HIV.
In addition, there are many hemp companies today producing, selling, and shipping Hemp-based CBD extracts to all 50 states under the 2014 "Farm Bill," Section 7606 of the Agricultural Act 2014 as justification for their legal operation. However, the farm bill specifically prohibits using the extracts from the flowers of the plant which is where CBD is most abundant, so questions still loom as to the actual legal status of some of these CBD products.
Aside from a few warning letters about marketing mistakes, the federal government has taken a hands-off approach to hemp-derived CBD products.
So, What Makes Epidiolex Different?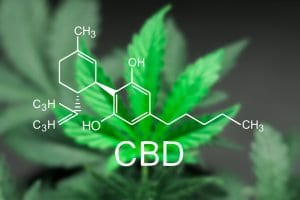 Simply stated... nothing. Unlike the synthetic THC medication called Marinol, or dronabinol, which received FDA-approval in 1985, Epidiolex is not a synthetic substitute for the natural, cannabis-derived cannabidiol. In fact, Epidiolex is no different than any of the other pure CBD oil or extract available in today's legal US market aside from the fact it is made by a pharmaceutical company and will require a physician's prescription to obtain.
This begs the question... if GW obtains FDA approval for pure CBD, how will this affect the legality of CBD nationwide?
Under the current federal law, a physician cannot legally prescribe a Schedule I drug, even with FDA approval, nor can a pharmacist dispense it. While this could mean cannabis may be rescheduled in the near future,  many worry approval of the drug could lead to a crackdown of non-FDA-approved CBD products currently being produced and sold in the US, or even give proprietary rights to the substance to the pharmaceutical producer.
Any of these scenarios could prove to be detrimental to the growing cannabis and hemp industry in the United States. The booming industry saw sales totaling $367 million in 2017 with a projection of soaring to $2.1 billion by 2020, according to the Hemp Business Journal, an astounding 700% increase over 2016 sales totals.
Although GW may not have the intent of harming the cannabis industry, if legislation is passed requiring a prescription and a pharmacy to dispense it, this could put an end to all other readily available products on the market.
What Happens Next?
In June, the FDA will decide in a vote whether to approve the drug for use in cases of severe, intractable epilepsy. However, as stated earlier, despite FDA approval, without rescheduling marijuana at a federal level, there will still be roadblocks to prescribing and dispensing the pharmaceutical version of CBD.
Colorado lawmakers introduced bill HB1187 anticipating the FDA's approval of the drug in order to facilitate recommendation of Epidiolex ahead of federal status changes. The bill would allow doctors and pharmacies the ability to dispense the drug, as well as, provide protections for the current cannabis and hemp industries.
If passed, Colorado pharmacies could be dispensing the medication as soon as GW receives FDA approval. However, if they don't receive FDA approval, GW will have to wait until Colorado's 2019 legislative session or the federal rescheduling of cannabis in general, whichever comes first.
The Bottom Line
Although FDA approval for the cannabis-derived compound is a step towards making cannabidiol and other cannabis/hemp extracts more mainstream, a pharmaceutical takeover of the cannabis and hemp nutraceuticals would destroy the economic impact of the artisanal, small business environment we know today.
With the state of the economy and the potential tax impact of legalizing cannabis, an attempt to monopolize the plant will shut down thousands of businesses, leave many jobless, and reduce a well-established tax base.
While many believe the economic impact alone will prevent lawmakers from shutting down legal cannabis, only time will tell how the current administration and government officials will decide to move forward with GW and Epidiolex. In the meantime, hemp and cannabis industry entrepreneurs sit with bated breath waiting to learn the fate of their future.